Tottenham Hotspur have paid tribute to one of the most legendary players in the club's history in their new kit for the 2014-15 season.
This year marks the 10th anniversary of Bill Nicholson's death and to honour the occasion, one of his quotations has been stitched into the shirt.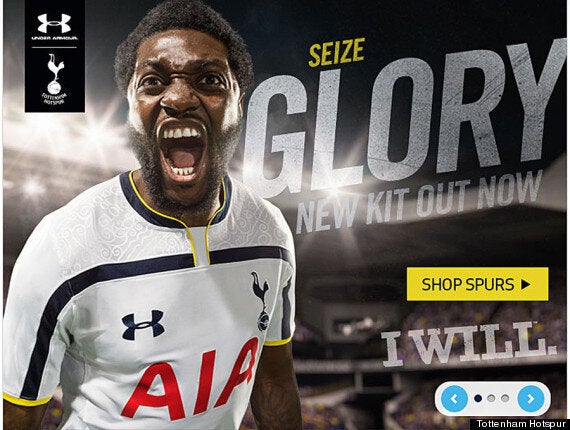 Emmanuel Adebayor sports Tottenham's new home shirt
"It is better to fail aiming high than to succeed aiming low. And we of Spurs have set our sights very high, so high in fact that even failure will have in it an echo of glory," Nicholson said.
The home kit is a traditional lilywhite shirt set off by a navy blue horizontal stripe running across the chest. A jacquard runs across the shoulders which includes the words 'Echo of Glory' taken from Nicholson's quotation together with a pattern inspired by the gates which lead up to White Hart Lane on Bill Nicholson Way. Yellow taping on the sleeve cuff and collar adds an additional colour flash to set off solid navy blue shorts and white socks.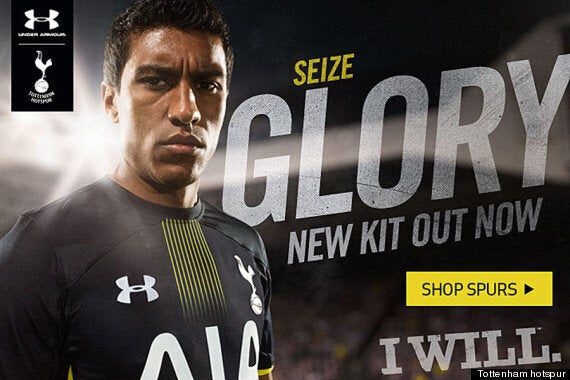 Paulinho wearing the shirt Spurs will wear on their travels
In the away kit, a yellow highlight is more visible down the front of the black shirt, with 11 stripes signifying the number of trophies won during Bill's reign. Yellow taping is also replicated along the sides of the accompanying black shorts and socks.
Spurs face London rivals West Ham United on the opening day of the season.
Related