Susie Wolff now faces "the million dollar question" as to where her Formula One career goes from here.
As part of her planned programme as Williams' development driver, the 31-year-old Scot completed the first practice session for the German Grand Prix at Hockenheim on Friday.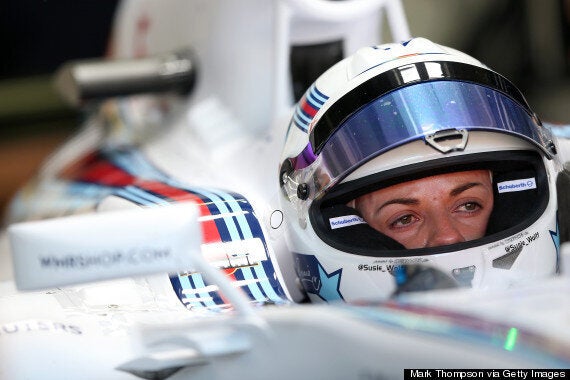 Susie Wolff had a 'fantastic' practice but also picked up two fines for speeding
For one dreadful moment, though, it appeared as if the outing would again be short-lived, as was the case in FP1 ahead of the British Grand Prix a fortnight ago.
Wolff's joy turned into what she described as "a heart-wrenchingly emotional moment" when her car stopped on track after just 20 minutes and four laps due to an engine failure caused by an oil pressure problem.
Given a planned second bite of the cherry in Germany, with Valtteri Bottas again making way, on her first out-lap and just over a minute into the session, Wolff was seen touring.
Mercifully, unlike at Silverstone where she was forced to pull off track, she was able to coast back to the garage where the team rectified a minor electrical problem.
Wolff went on to complete 22 laps, finishing 15th on the timesheet, just a quarter of a second behind team-mate Felipe Massa.
There were, though, two pitlane speeding fines in a matter of three minutes that cost her 2,000 euros (£1,580), but they were a blip on an otherwise fine performance.
"I did more than one lap, so that was fantastic," said Wolff with a smile.
"I had a little bit of a worry at the beginning to get back to the pits because of an electrical problem, but as soon as they said 'okay, we can fix it, I thought 'oh, thank goodness'.
"After that it was a case of going for it, and it all felt fantastic.
"The only small downside is I picked up two pitlane speeding fines so quite an expensive morning!
Story continues after slideshow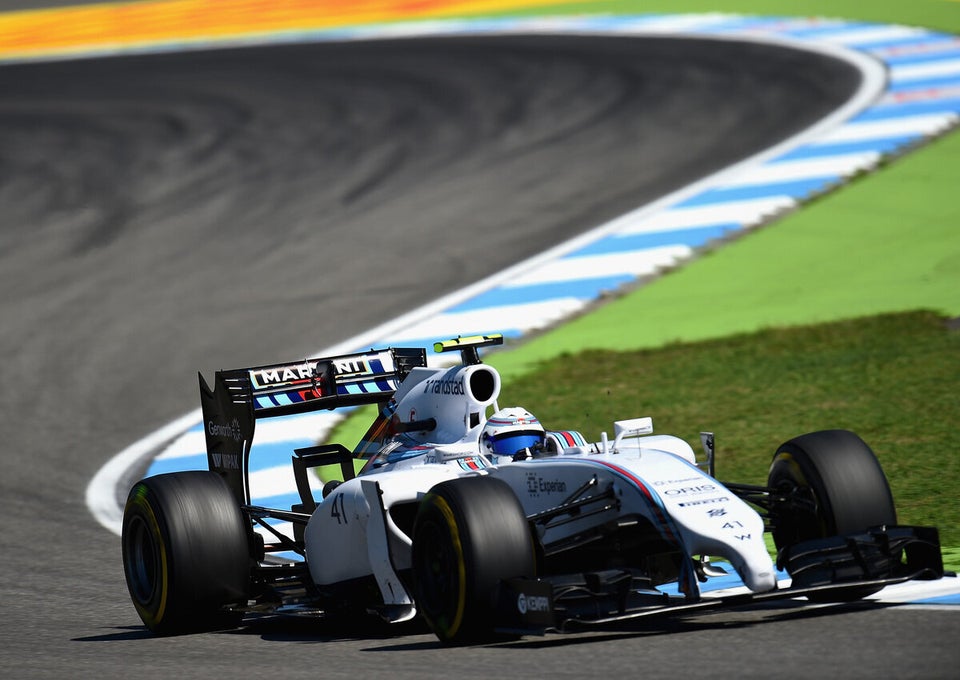 German Grand Prix 2014
"But apart from that I'm happy with how the morning went, as were the team who did such a good job in getting me ready for today.
"It felt so good to be out there, to be pushing and to finally be doing a proper session.
"It would be lovely to get back in the car for FP2, and to then start the whole race weekend, but as we know it's tough to get into that position, and for me it's one step at a time.
"Today was an important step forward. If me being out there today was inspirational to just more than a couple of women or girls watching then I think it is a step in the right direction.
"But I've always said I wouldn't be doing this if I didn't think it was possible, so for me it was just the next natural step on my Formula One journey."
As to the exact nature of that next step, Wolff added: "That's the million dollar question - what comes next?
"It's difficult because it was only ever planned for me to do two practices one sessions this season, and that's the second one done now.
"Of course it's carrying on my work for the team. I'm always someone who likes to keep improving, keep moving forwards.
"That's my aim, and that's going to be the big fight. It's tough, and that's the big trouble in Formula One, to get in the car and get more time in the car.
"Most certainly time in the car counts for a lot because the more laps you do the better it feels, and with every lap out there it felt better and better."