Apple has just placed a massive order with Foxconn for the iPhone 6 confirming not only its release date but also showing how confident Apple is in its next iPhone.
READ MORE: href="https://www.huffingtonpost.co.uk/2014/06/02/ios-8-release-date-features-download_n_5432460.html" target="_hplink">iPhone 6 with iOS 8: Health App, New Keyboard And Snapchat-Style Messaging
According to DigiTimes Apple has placed a titanic order of 120 million iPhone 6 smartphones by the end of 2014 suggesting that it will be launching both a small and large version of the iOS-based phone.
Components worth over $1bn have reportedly been sent to the manufacturer as it looks to hire 100,000 extra workers in order to keep up with demand.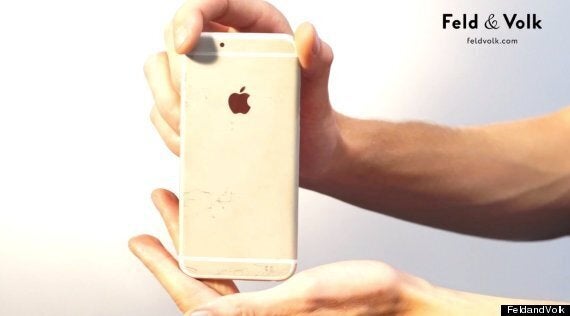 Apple is cutting it fine if it hopes to launch the iPhone 6 in just a few months, that said the company has been able to achieve incredibly short turnarounds with its device launches in the past.
The case and the screens have already been leaked in numerous videos with the designs getting closer and closer to what we can only assume is the finished product.
Interestingly Apple has been able to keep a far tighter-wrap on its reported smart watch, the iWatch. With so many leaks for the iPhone, the fact that there hasn't been a peep about Apple's wearable suggests that the company could well be holding off the release until sometime next year.