Danielle McMahon has spoken out following her eviction from the 'Big Brother' house on Friday, blasting her former roomie Helen Wood.
Danielle, who prides herself on being a Catholic virgin despite appearing on 'Webcam Girls: At Your Service', has hit out at Helen, labelling her former sex worker past as "no surprise".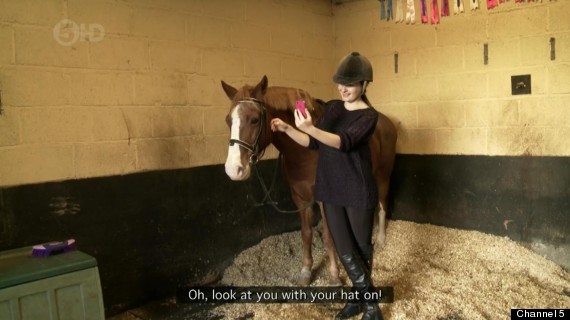 Danielle in 'Webcam Girls: At Your Service'
Danielle was one of three housemates to leave the house over the weekend and now she's revealed her thoughts on sharing with the x-rated bunch.
"Helen is the devil and maybe Big Brother should send in an exorcist," she tells the Daily Star. "She is rude, filthy, disgusting and vile. The place would be better without her."
The paper then told Danielle that Helen had often spoke behind her back, telling her that Helen even said she should "shove her rosary beads up her a***."
Naturally, Danielle wasn't too happy with this and replied: "I hope she was told off for that. It's blasphemous. I'm in shock."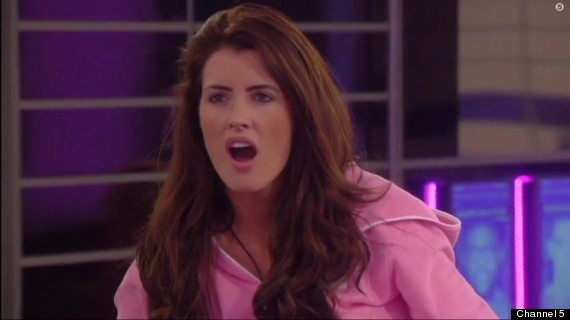 Helen Wood
Despite often leaving conversations when they got too raunchy and blasting Kimberly for having sex on the show, Danielle has her own raunchy past.
While the lingerie model insists her webcam work is completely clean, screenshots of Danielle stripping off have been revealed online.
Danielle was evicted alongside Biannca on Friday night and on Sunday it was announced that Kimberly had also left the house due to illness.
LIKE US ON FACEBOOK | FOLLOW US ON TWITTER