Their voices join thousands of others calling for the urgent need to address sexual violence against women and end victim blaming.
But while rallies and viral campaign can be effective, many believe that one of the only ways to stamp out such behaviour is to teach boys and young men feminist principles about consent and respect for women.
After all, equality can't be achieved with just 52% of the population.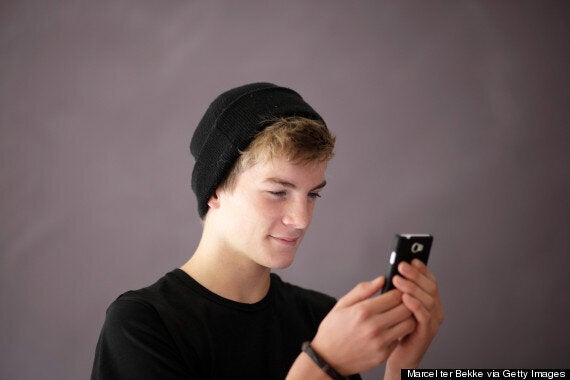 A few weeks ago shadow home-secretary, Yvette Cooper, suggested that boys should be taught about feminism in schools.
"And yes, that means boys as well as girls. Men as well as women. No teenage boy should grow up persuaded that abuse is normal, or feeling forced to behave in particular ways to prove their masculinity."
Claire Smith*, the Head of English in a school in Hackney, echoes this sentiment.
"We need to teach boys about what it means to be a young man in modern society, which includes the concepts of consent, equality and feminism," she said. "And we need to teach girls too."
But it's going to be a tough battle.
Whether down the pub or in popular culture, sexual assault is often trivialised. If you need proof, just look at the success of Robin Thicke's "rapey" 2013 single Blurred Lines.
This widespread lack of understanding about what constitutes appropriate sexual boundaries (especially with younger generations) is a big problem, says Laura Bates, feminist campaigner and founder of Everyday Sexism Project.
"There is a persistent idea that a rapist is a stranger in a dark alleyway, so if you force your girlfriend to have sex with you, it's 'not really rape', because you're her boyfriend - or if a girl is passed out drunk at a party, that's 'not really rape' because she shouldn't have drunk so much," she says.
And with a recent YouGov survey from End Violence Against Women Coalition revealing that nearly one in three of girls aged 16-18 reporting unwanted sexual touching at school, this lack of knowledge is clearly influencing male behaviour.
"I think very few sixth form boys would be aware that grabbing a girl's breasts, for example, is a form of sexual assault," adds Laura.
But lack of knowledge isn't the only issue here. As was witnessed with #JadaPose, using humour to trivialise sexual violence is common practice.
"When I do outwork reach work in schools, I hear phrases like 'rape is a compliment really' and 'it's not rape if she enjoys it' - rape is seen as something to joke about and that is unacceptable," says Laura.
The BBFC - which now plays a part in classifying content which can be accessed from mobile devices - said: "We took the view that, while the 'rape gallery' might have been intended to be funny, many would not find it so and, moreover, that it posed a non-trivial harm risk by presenting women as rape targets."
Of course, this behaviour isn't going to go away overnight, warns Claire.
She believes that everyone - including those at school, at home, and in the community - has a responsibility to teach young men about respect and appropriateness.
"Young men are exposed to all sorts of influences from an early age, just as young women are. They start to form notions of identity, appearance and power relations long before they reach my classroom," she says.
Chi Onwurah, Labour MP for Newcastle Central and shadow cabinet office minister believes that we should also address gender stereotypes and gulf between boys and girls.
"We should be teaching boys and girls that their gender should not define their identity, their occupation or their favourite colour. We need to challenge the stereotype that boys should not be nurturing or caring. And of course against violence against women."
For years there have been discussions about empowering women and young girls, by teaching them about their right to say no. But if we are to make any progress, the time has now come include boys in the fight for equality.
"For too long many men feel they have been left out of the conversation around feminism," says Stephen Hull, editor-in-chief of The Huffington Post UK, "and as a result the movement has often been unfairly seen as 'man-hating'. If we want to build better blokes it's time to include everyone in the discussion."
*the names have been changed for this feature.