The rusted remains of the Costa Concordia are almost ready to be towed from its watery resting place of two-and-a-half years.
The doomed liner is now in an upright position, having been refloated using air tanks and series of hydraulic jacks, cables and compartments known as "sponsons".
Some 32 people died when the ocean liner slammed into rocks off the coast of Giglio, Italy, in January 2012.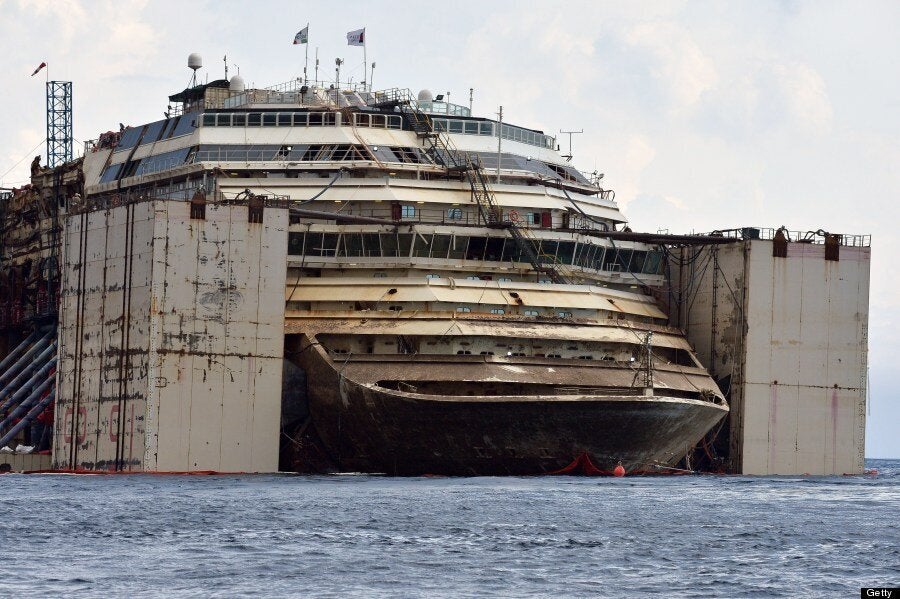 The liner struck rocks off the coast of Giglio in January 2012
Two bodies – a passenger and a crew member – have never been recovered.
The ship will be towed on Tuesday by a convoy of 14 vessels, led by the tug boat Blizzard, to a port in Genoa, where it will be broken up for scrap.
The president of the French Concordia survivors group Anne Decre told Reuters the departure of the ship is symbolic for those who were aboard on the night it sank.
She said: "It gives us the opportunity to try and collect ourselves and move forward."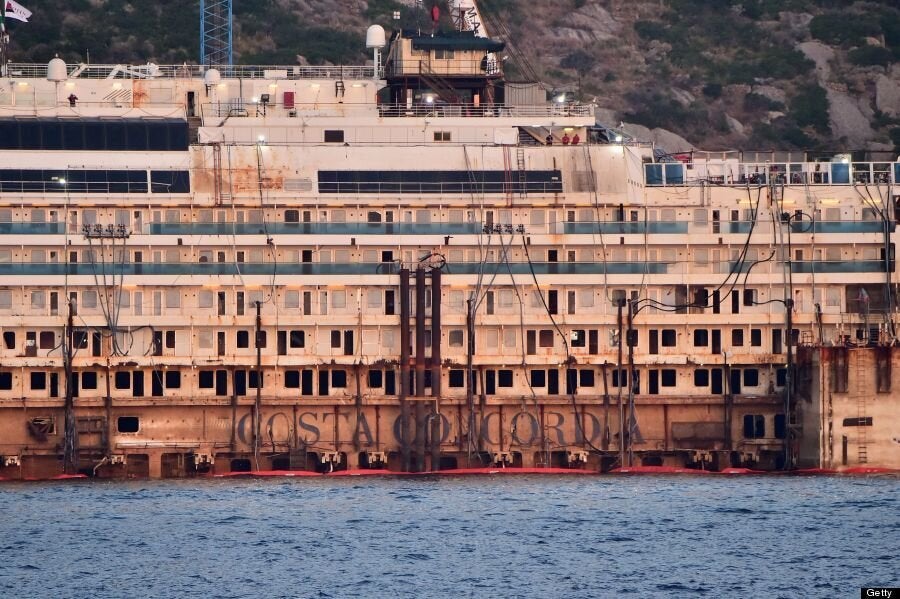 The salvage of the vessel is believed to be the biggest in maritime history
Pointing out the shop will follow the same route it would have had it not sank, she added: "We hope that we will also be able to return to our route."
It is believed to be one of the biggest maritime salvage operations in history and has already cost nearly one billion US dollars.
In September last year the vessel was successfully lifted off rocks in the first part of the rescue operation.
It was moved onto a platform on the seabed during the operation, believed to be the biggest of its kind.
The Concordia's captain, Francesco Schettino, is currently on trial in Italy on a number of charges related to the sinking, including manslaughter.
The 53-year-old is alleged to have ordered the ship off its prescribed course so passengers could wave at people on the shore.
The 114,500-tonne vessel then hit a reef which Schettino claimed was not mapped.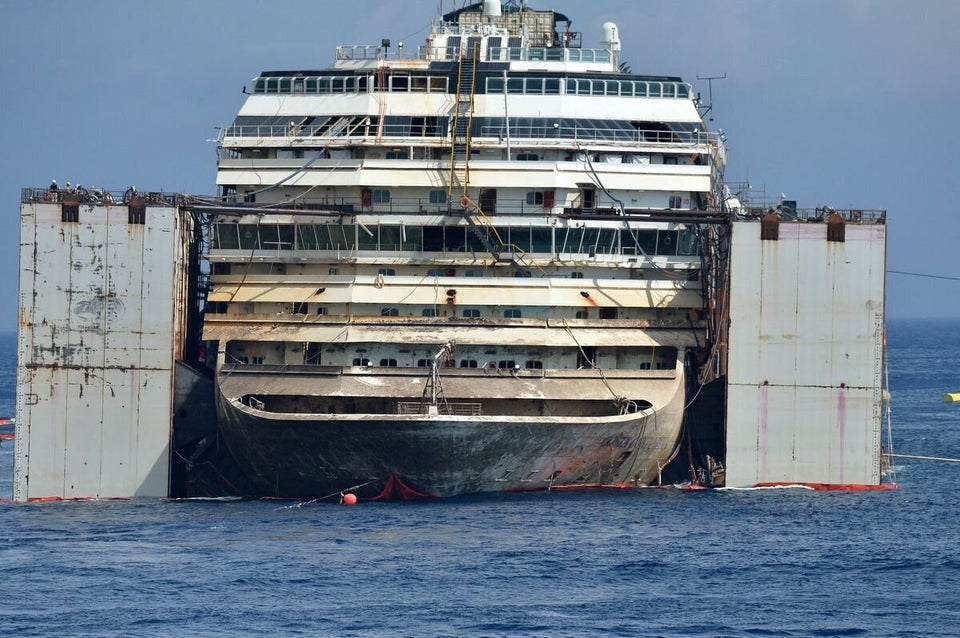 Costa Concordia