Lily Allen has admitted that the singles from her recent album 'Sheezus' may have underperformed in the charts - especially compared to tracks from earlier in her career - because they simply weren't as good.
Last week the singer released 'URL Badman' as the fourth single from her most recent offering, though it only managed to reach 93 in the UK chart, a far cry from the impressive three number ones she's accrued since her debut in 2006.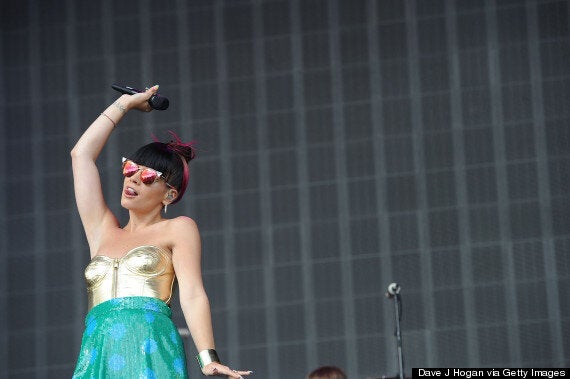 The singer goes on to explain that she wasn't happy with the singles her record label and management pushed her to release from the album, following her return to the studio after 'retiring' to give birth to her two children.
"I thought it did really well and then management and the label chose to go with 'Air Balloon' and I just think starting with something really aggressive and in your face and then going in a different direction... people need to know what they are getting."
After the first two releases from 'Sheezus' both managed to make it into the UK top ten, 'Our Time' - which Lily Allen publicly agreed was 'docile pop rubbish' on Twitter - was then released as a third single, charting at number 43.
Prior to this, Lily covered the Keane track 'Somewhere Only We Know' last year for John Lewis's Christmas advert, bagging herself a third number one single in the process. However, it appears the star wasn't happy with this either, telling Nick Grimshaw on his Radio 1 show: "I can't listen to the song, I've got to be honest."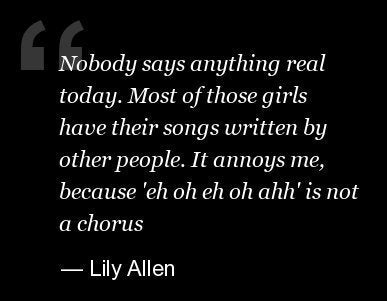 The World According To Lily Allen
Related