These are the harrowing scenes in Ukraine where bodies are continuing to be pulled from the wreckage of doomed Malaysia Airlines flight MH17.
In this image, more than 40 body bags lie by the side of the road as they await transportation to a refrigerated train in Torez, some 15km from the crash site.
The operation is being overseen by a delegation from the international monitoring body of the Organisation for Security and Cooperation in Europe (OSCE).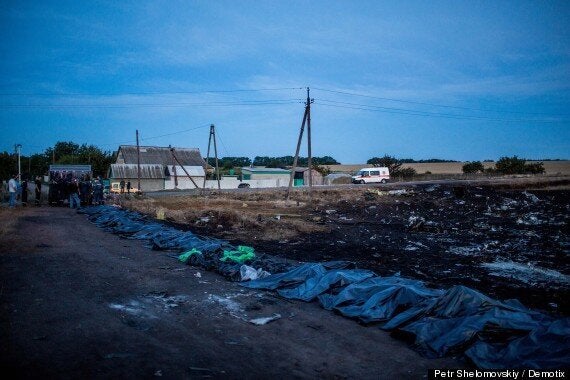 More than 40 body bags await to be transferred to Torez railway station 15km from the crash site
Spokesman Michael Bociurkiw said: "Going inside the wagons is impossible without special equipment. The stench is very, very bad."
The Associated Press reports a power outage on Sunday night knocked out the cooling system for several hours.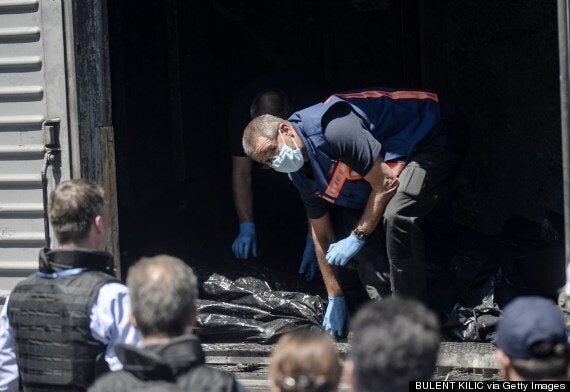 The bodies are being placed on a refrigerated train
It also cites fears some of the bodies may have been vaporised by the engines after the aircraft shattered on impact.
Bociurkiw said: "We're looking at the field where the engines have come down. This was the area which was exposed to the most intense heat. We do not see any bodies here. It appears that some have been vaporised."
Compounding the conditions is the news that armed rebels are reportedly not allowing the train, stationed around 15km from the crash site, to depart the scene.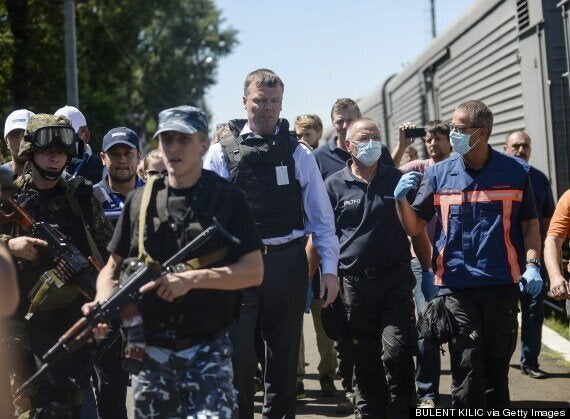 Members of OSCE are at the scene to monitor the operation
"The train is in Torez and it is sealed. We finished this task in the morning, however, up until now, the train has not left the station, for the terrorists are blocking the way.
"We are in constant negotiations with them regarding the transportation of the bodies of the victims."
The Boeing 777-200ER was travelling from Amsterdam to Kuala Lumpur when it disappeared from radar screens on Thursday.
All 298 people on board perished after it was apparently hit by a ground-to-air missile.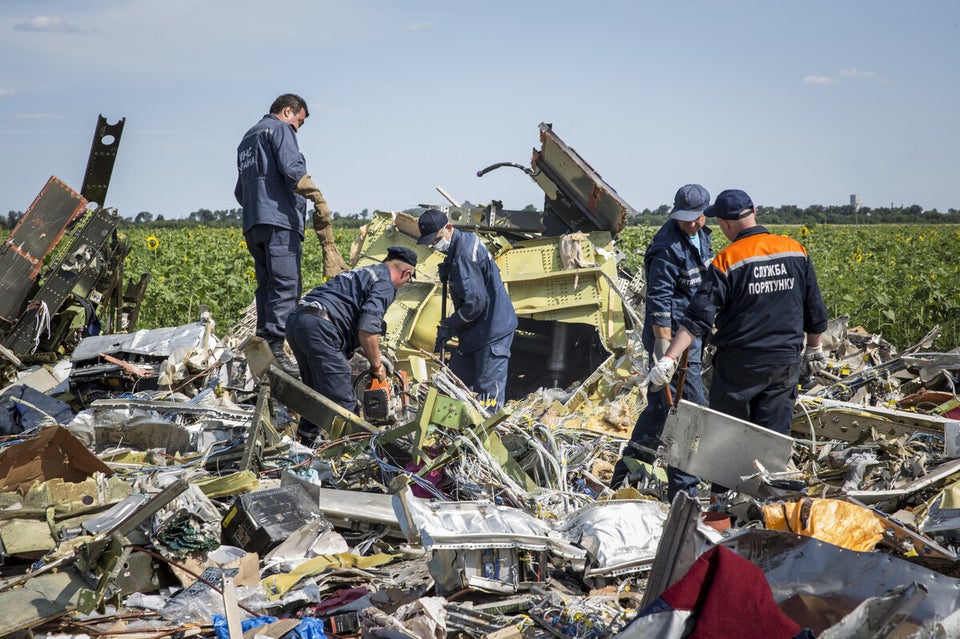 MH17 Malaysia Airline Plane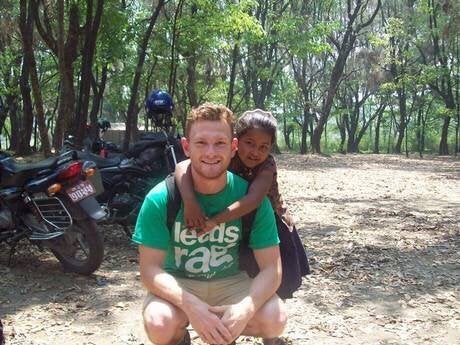 Victims of Air Malaysia Flight MH17 in Ukraine
Related