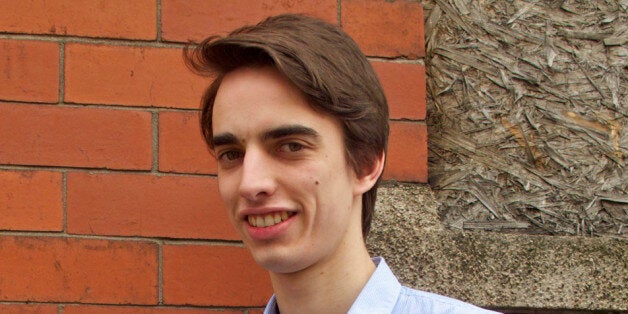 26-year old Darryl Adie is helping top retailers improve their online stores through his ecommerce agency, Ampersand Commerce, which he set up in 2009.
Scraping together the final bit of his student loan to start his business, Adie has now built up his agency into a firm that is set to hit £2 million in revenue this year. Adie's business has helped high-class department store re-launch their website and is soon to grow to 30 people in size.
HuffPost UK caught up with Adie to find out how he has come so far and where he is planning to take his business.
How did you start your business?
Like a lot of entrepreneurs, I 'found' myself in what I was doing. However, I had always wanted to run my own business. As a teenager I had embarked on a few, relatively unsuccessful ventures including an eBay store selling console games. I have always had a passion for technology and solving hard problems. Online retail is a fast-moving space, that has become the big appeal for me now but I didn't know where I'd end up when I started out.
Was it hard setting it up?
Getting started is easy, gaining momentum is a lot harder. I learn things every day, as the company grows the challenges change constantly. The requirements on you as a leader have to grow with the company, if you're not learning and growing that becomes a limiting factor to the company. We have had to get more sophisticated and structured in everything that we do; development, finance, recruitment, sales and reporting.
What have you learned in the process?
In a service company, people are the business so having the right people is key. Setting really clear standards internally on what the right person looks like makes the process easier. Making decisions quickly during recruitment is good for everyone and I encourage the team to make immediate decisions on people we interview. Our golden rule is "if it's a maybe, it's a no". We've regretted it every time we've broken that golden rule!
Having a clear idea of what you do and (just as importantly) don't do makes day-to-day decisions a lot easier. Some people call that a mission, a strategy, it doesn't matter but you should be clear on what your purpose is. When you're starting out, you have to hustle and take opportunities when they come at you and make them work. However, over time you need to refine your purpose, that allows you to stay focused and your team to make decisions independently around your core principles.
How did you get together the money for Ampersand?
I relied on the last of my student loan before I dropped out of university and cash that the business generated. Given that we are a services business, our capital costs were relatively low to start with. However, the biggest challenge at the beginning was managing cash flow. I continued to live on a student budget for the first couple of years while I got the business off the ground. However, our bank have been helpful in the last few years with finance for capital expenditure.
What are your entrepreneurial inspirations?
I am inspired by what I see in the technology world with innovations such as cloud computing and open source software, which have provided a low cost of entry that means almost anyone can setup in business. There is now a surge of teenagers building businesses off the back of this, some with extraordinary success.
In terms of people, it's hard not to admire Richard Branson but I particularly like how honest he is about his strengths and weaknesses and that he brings in people better than himself to run his businesses. That honesty and humility is crucial in leadership.
How's business doing now?
We have achieved Compound Annual Growth Rate of 60% year-on-year since we started, the team is just about to hit 30 people and revenue is forecasted to hit £2m this year.
How did you get people like Harvey Nichols interested?
We have grown almost exclusively through word-of-mouth. It's a hard thing to maintain a good reputation in a small marketplace like ours and we recognise the difficulty in rebuilding that if it was ever tarnished. However, if you can deliver on your promises you not only get a happy, long-term customer but you also get advocates for your company who will recommend you to others. As a result, we have historically spent almost nothing on marketing.
Each year we've delivered one or two projects that have represented a step change and significant new challenges to the team. However, we've been able to be successful each time and we then use these projects in subsequent pitches to demonstrate our capabilities and ask companies to put their faith in us. Doing that has meant that gradually you get closer and closer to the biggest brands.
What's your ultimate aim as an entrepreneur?
Right now, I'm really happy doing what I'm doing. I would like to do something else one day but I'm in no rush, I want to continue to build on the success we've had to date for as long as I still feel comfortable and able to do that. Helping other businesses appeals to me but I already get to do that as part of my current role, which is why it's so great. I get to run my own company and help others build theirs! Being a billionaire does not appeal at all; for a tiny fraction of that you can still enjoy a huge amount of freedom and choice in your life. I'm much more focused on enjoying what I'm doing.