Adding to our theory that she genuinely might be allergic to wearing clothes, Miley Cyrus has whipped her kit off yet again for a cheeky Instagram photo.
The 'Wrecking Ball' singer shared this image with her 10 million Instagram followers on Monday night, in which she's seen stripped down to just her Daisy Dukes denim shorts.
All we can say looking at her topless snap is that we hope she's slapped some factor 50 on. It's warm out there, girl.
Clearly letting the striking photo speak for itself, Miley didn't even add one of her Emoji-laiden captions to the picture. Not even the crying cat. Are you feeling alright, Miley?
Miley is currently on a break from her 'Bangerz' tour, which will resume with a second North American leg in August, with a special guest support slot from Lily Allen.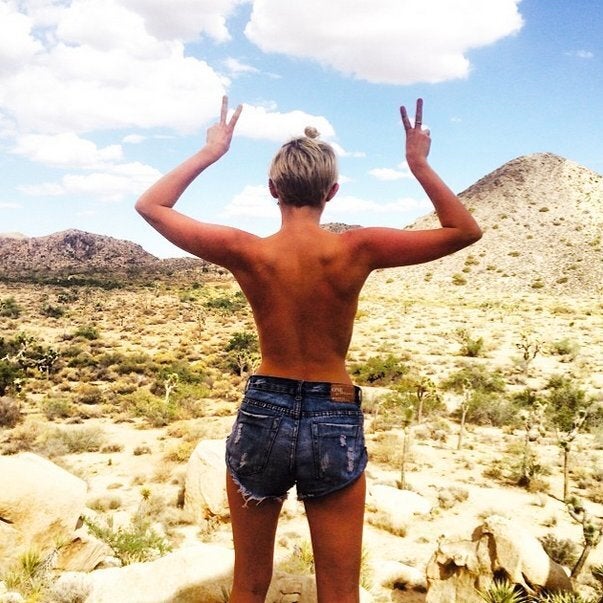 Miley Cyrus's Most Naked Pictures
Related