It's hard to believe it was only a year ago that the the world's press was camped outside St Mary's Hospital in London straining for a glimpse of the Duke and Duchess of Cambridge's first child, but here we are.
And although Prince George may not be your average child (how many one-year-olds do you know who have sparked their own birthday hashtag #happybirthdaycheeks?) - there will be many similarities between him and other babies celebrating their first 12 months on planet earth.
So, how is your child likely to look, feel and act at 12 months?
A one-year-old will be starting to lose their 'baby' look and morph into a toddler with a leaner frame.
Some children begin to talk around the first year mark, although some may be able to articulate their needs as early as 10 or 11 months - if your child isn't talking at one there's no need to panic, every baby is different.
At 12 months a baby's understanding is still limited, but most will be able to comprehend simple commands like 'stop'.
According to BabyCentre, communication at this stage will be becoming more two-way, even if your child is yet to speak actual words. If you ask your baby to point to their nose, they may be able to react appropriately.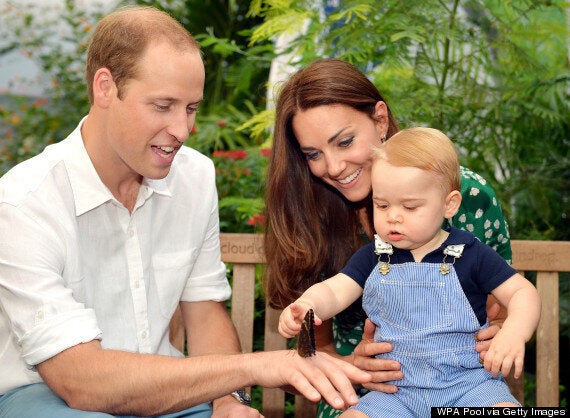 By their first birthday, your baby is likely to have mastered their thumb-and-forefinger grasp, meaning that the type of play they engage in is likely to change as they continue to develop their fine motor skills.
William and Kate (or their staff, whichever) may be in for a few sleepless nights as around the 12 month mark, babies often begin to resist napping during the day. They may also start to resist bedtime at night as they start to assert their independence.
On the plus side, you can relax more at mealtimes as a one-year-old will soon be able to feed themselves with a spoon, if they can't already.
So what can you look forward to in the next few months?
By 18 months the average toddler can understand 10 times more than they can put into words.
You'll have to keep an eye on your speedy mover as most toddlers can start crawling up the stairs and coming down backwards.
In the months after their first birthday, a child will have a better idea of who they are and be able to refer to themselves by name. Just don't start using the Royal 'we' just yet, Georgie Boy - you still have to get past Prince Charles.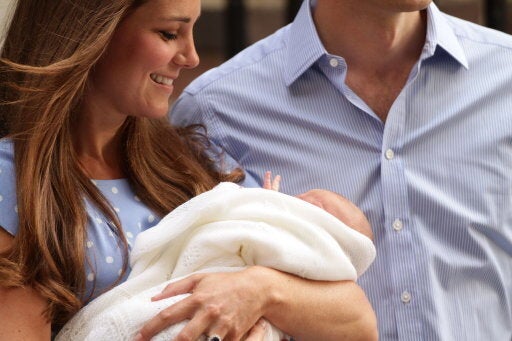 Prince George's First Year: His Funniest Pictures