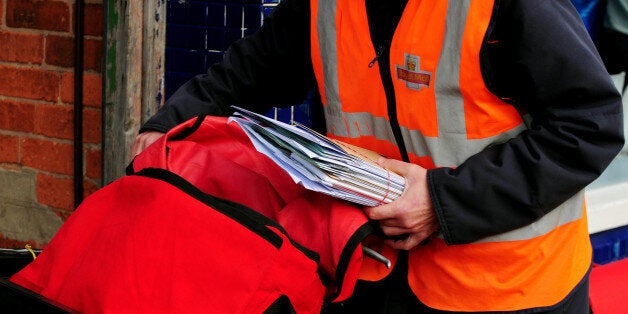 Royal Mail shares have fallen to their lowest level since their controversial privatisation last autumn after the group warned that aggressive competition meant parcels revenue for the full year would be lower than expected.
The stock, which has been steadily declining since a peak of more than £6 in February, dropped by as much as 4% to 445.1p in the wake of the group's first-quarter trading update.
It has not been as low since Royal Mail was floated in October, when shares were sold at 330p but immediately surged to 450p at the start of trading - though the sharp rise was at the time dismissed as "froth and speculation" by business secretary Vince Cable.
In a trading update for the three months to June 29, the group said its UK parcels business saw revenues decline as it was hit by tough competition.
It said it was also hit by the impact of changes to Amazon deliveries and the strong pound as it warned that parcels revenue for the year was likely to be lower than forecast.
The group said a focus on costs and better performance from letters meant its overall full-year forecast would remain unchanged although it is still dependent on the result of the Christmas period.
Royal Mail said it was fighting back with measures including a Sunday delivery service for online shoppers and the opening of its network for longer at weekends to receive goods from retailers.
But Richard Hunter, head of equities at Hargreaves Lansdown stockbrokers, said: "It appears that the honeymoon period is over for Royal Mail as the realities of its competitive environment intensify."
Cantor Fitzgerald analyst Robin Byde said: "In our view, the company faces a considerable volume and pricing challenge in parcels in the next 18 months. We maintain our sell recommendation."
UK parcels revenue for the three months to June 29 fell by 1% though volumes were up 1%. Letter volumes, which are expected to see a steady decline, fell by a lower-than-expected 3% and revenues rose 3%.
Revenues for the overall group climbed 2%, with a 6% rise for its European parcels business GLS. Chief executive Moya Greene said the low single-digit revenue growth was in line with strategy.
But she added: "Given the increasing challenges we are facing in the UK parcels market, our parcels revenue for the year is likely to be lower than we had anticipated.
"However, through cost control measures and with continued good letters performance we expect to be able to offset the impact on profit such that our overall performance would remain in line with our expectations for the full year.
"Our parcels revenue will be dependent on our performance in the second half, which includes the Christmas trading period, and on no further weakening in our addressable UK parcels market."
Royal Mail expects to see letter volumes decline by 4%-6% per year and is focusing on the growing parcels market where it acknowledges competition is intense. In the latest quarter, rivals had been "aggressively reducing prices".
It said weaker-than-expected export parcel volumes - which were the result of this competition as well as stronger sterling - reduced UK parcels revenue growth for the period by 1.5% "which is not expected to reverse in the full year".
Elsewhere, changes to Amazon's minimum order level for free delivery and expansion of its own delivery network reduced volumes.