In an emotional explanation Brazier described the moment he caught himself in the middle of a grave mistake.
Brazier was accused of invading the privacy of the dead and faced a furious backlash after he appeared to nonchalantly pick up a set of keys and a toothbrush from an open suitcase during a broadcast on Sunday afternoon.
Suddenly realising his mistake, during the report he can be heard regretfully saying: "We shouldn't really be doing this, I suppose."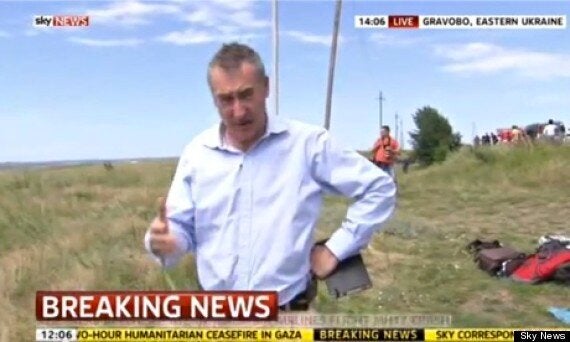 Colin Brazier reporting live from the crash site in Gravobo, Eastern Ukraine.
Now, the veteran journalist - who has covered war zones across the globe - has spoken from the heart in an attempt to explain his error at the scene of the disaster which took 298 lives.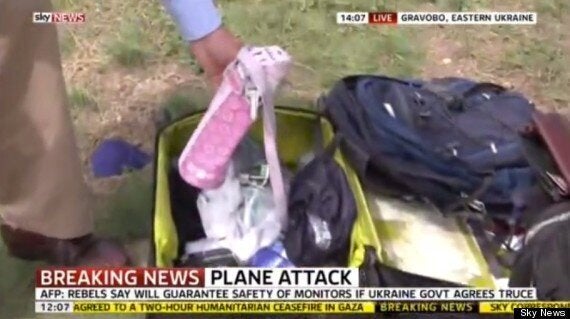 Brazier picks up what appears to be a drinks container from a suit case.
"At the weekend I got things wrong," he said. "If there was someone to apologise to in person, I would."
"The crash site of flight MH17 is like the set of a horror story," he wrote in the Guardian. "Except that movies are never allowed to show what we saw over the weekend."
"As I type I can smell the nauseating scent of death that clings to me still."
Describing the emotional impact journalists suffer at the scenes of such atrocities, Brazier described the "shocking" scenes.
"I could not comprehend what we were seeing. Bodies and body parts everywhere. I phoned my wife. 'It's a butcher's yard, I said."
In the frank commentary piece, Brazier explains that during the live broadcast he spotted a victim's pink drinking flask, identical to one owned by his 6-year-old daughter.
He describes how he "lost it" when he saw the poignant item laying in a field scattered with charred body parts, and broke out in tears while on air as he bent down to touch the victims' possessions.
"It is a cardinal sin of broadcasting, in my book anyway, to start blubbing on-air," he said. "I fought for some self-control, not thinking all that clearly as I did so."
"Too late, I realised that I was crossing a line. I thought aloud: 'we shouldn't be doing this … this is a mistake', an instant apology that was only selectively quoted by those determined to see what I did as a powerful example of journalistic vulturism," he wrote.
The moment Brazier handled the luggage live on air prompted 110 complaints to broadcast watchdog Ofcom.
David Cameron called the incident "completely inappropriate," while the family members of British victims have spoken out in outrage.
Asked if media should behave itself while covering MH17, the Prime Minister said: "People are leafing through personal belongings in a way that is completely inappropriate," he said.
He said while it was "mostly separatists" doing this, there "have been occasions where mistakes have been made by members of the press".
Cameron added: "this is effectively a murder scene."
Leeds University student Richard Mayne was one of those who perished on board the Malaysia Airlines flight when it was hit by a surface-to-air missile last Thursday.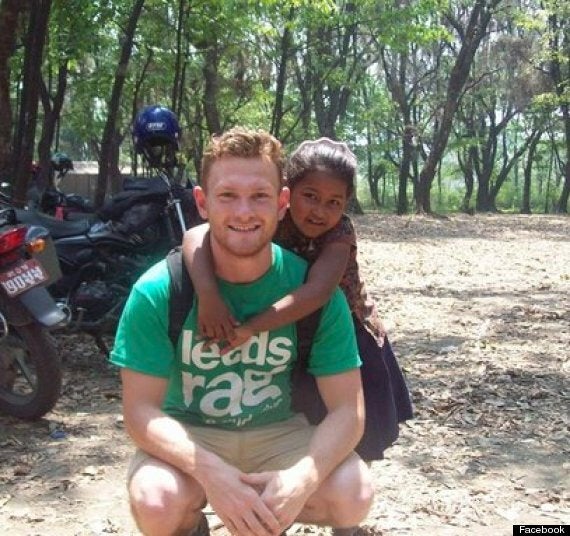 Leeds University student Richard Mayne died in the crash
"It's sick and the worst example of news journalism which is sensationalising an appalling human tragedy.
"On behalf of our family, I totally denounce the practice of Sky reporters looking through the victims' possessions.
"I really hope Richard's stuff isn't part of that but it's really not on. For all the families involved, they really should not be doing it."
Sky News apologised for the gaffe on Sunday, with a spokesman saying: "Today whilst presenting from the site of the MH17 air crash, Colin Brazier reflected on the human tragedy of the event and showed audiences the content of one of the victims' bags.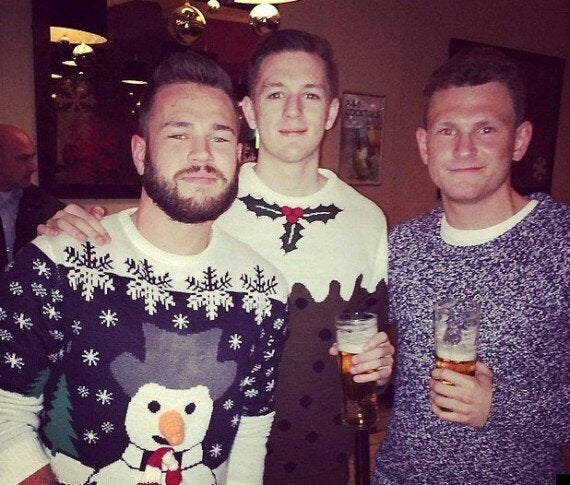 MH17 victim Richard Mayne (pictured right) with his brothers Thomas (left) and William (centre)
"Colin immediately recognised that this was inappropriate and said so on air. Both Colin and Sky News apologise profusely for any offence caused."
Meanwhile, the ABC reporter who faced public outrage for touching debris at the devastating scene has defended his actions saying "it's not as though it's a crime scene".
Phil Williams was shown handling victims' belongings in a report that was later removed from the ABC website for re-editing.
Williams told the broadcaster's PM show on Monday: "I am guilty of picking up, touching a scarf on the ground".
"There are piles of people's belongings that have just been collected and dumped on the roadside, they've been picked through and so it's not as though it's a crime scene, an uncontaminated crime scene there," he explained.
He added: "It's a very difficult scene to report on. Literally the evidence is everywhere you walk."
An ABC spokesman said "the ABC has reminded journalists of responsibilities when reporting from an air crash scene such as MH17. A report has been re-edited to avoid any distress to our audience."
In another example of evidence potentially being damaged at the scene, a BBC reporter was filmed handling victims documents live on air.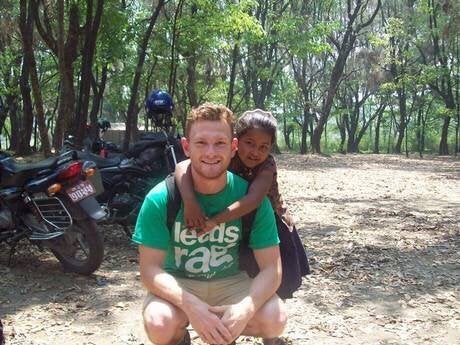 Victims of Air Malaysia Flight MH17 in Ukraine