Tulisa has revealed that she's planning on taking a second stab at her solo singing career, after her drugs trial collapsed at Southwark Crown Court on Monday morning.
The former 'X Factor' judge had been accused of being concerned with the supply of class A drugs, though the judge eventually ruled to throw out the trial due to "serious misconduct" on the part of the key witness, Mazher Mahmood.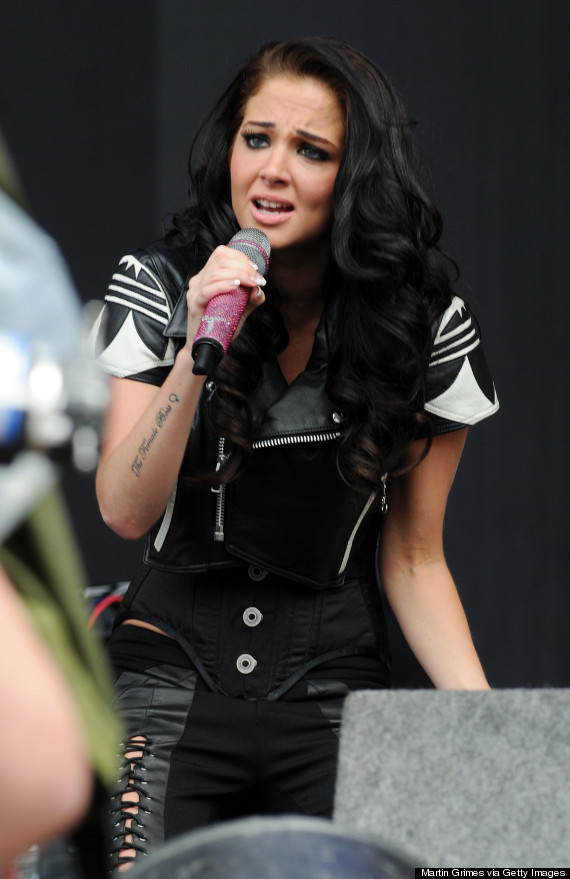 Tulisa
Now that she can put the ordeal of the trial behind her, she's revealed that she is planning on heading back into the studio, with a spokesperson for the star telling The Mirror: "Tulisa plans to resume her career as soon as possible. She has not been about to work professionally for over a year now and we will be making an announcement about her next project very soon."
What a relief, Tulisa's vocals have truly been a loss to the world of music. We await her return to the pop throne with fag ash baited breath.
Off the back of her stint mentoring on 'The X Factor', Tulisa soared to the top of the UK singles chart with her first solo release 'Young' in 2012, though her follow-up singles 'Live It Up' and 'Sight Of You' failed to match her debut's success.
Meanwhile, it's been previously rumoured that her old group N-Dubz could be having a reunion in the near future, with her former bandmate Fazer saying: "We'll definitely be writing new material, we won't just be using old stuff. We want to come back like Black Eyed Peas."
Watch Tulisa throw a wild party and cuddle a goat in the video for her chart-topping musical opus below:
LIKE US ON FACEBOOK | FOLLOW US ON TWITTER