Ever wondered how beauty queens get such a smooth undercarriage for their swimsuit rounds? No, us neither, but prepare to be enlightened.
According to Jezebel, the beauty pageant world has a secret weapon to banish camel toes once and for all.
The Cuchini smoothes the nether regions to resemble the "anatomical incorrectness of Barbie's mon pubis".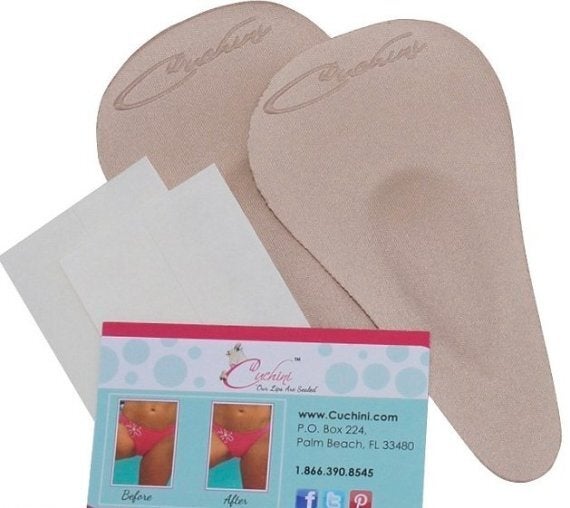 It's like a sanitary towel. But instead of doing something useful, it's a simply by-product of the designer vagina/porn star chic age.
The Cuchini was invented by Christy Sugrue and Kelly Heyniger, who say in the video: "As women, we are proud of a female anatomy, but the choice to wax or shave shouldn't affect our decision to wear a bathing suit or tight-fitting clothes."
"We are sick and tired of men pointing out our visible camel-toe," they add. "We decided something must be done."
According the website, it's reusable (yuk!), lightweight and comfortable, sticking to undergarments and clothing with clear, double-sided fashion tape to eliminate what is commonly known as camel toe.