Police have "grave concerns" that teenagers who "sext" sexual selfies to partners could face criminal records, after a schoolgirl received a police caution after sending one to her boyfriend.
Police are warning those under 18 who send images could face prosecution for distributing indecent images of children and, if convicted, have to sign the sex offenders' register.
It follows a case where a teenage boy and girl received police cautions for distributing an indecent image, after she texted him a topless photo of herself and he then forwarded it to friends after their relationship ended, The Daily Mirror reported.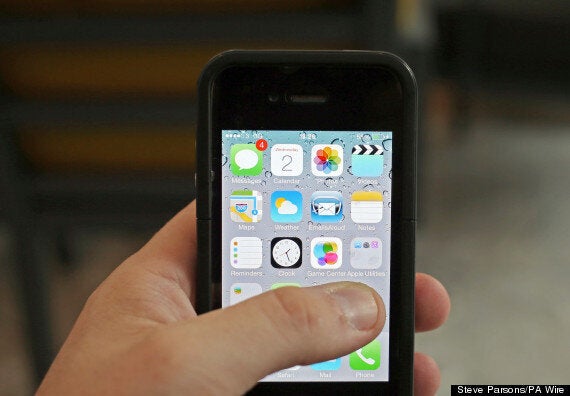 A quarter of teens have 'sexted' an explicit image of themselves, which could see them prosecuted, police have warned
Though the age of consent for having sex is 16, the Protection of Children Act, which prohibits the possession or creation of indecent images of children, defines anyone under 18 as a child.
This means two 17-year-olds in a relationship could sext images of themselves to another and be committing an offence.
Insp Martin Hillier from Nottinghamshire Police has written to the county's schools, saying: "I have grave concerns over the amount of referrals Nottinghamshire Police are receiving on a daily basis in relation to naked images being sent between teenagers via either social networking, texts or mobile phone apps.
"It is crucial that children understand that every internet site and social networking site is monitored by an administrator.
"When photographs that fall within the category of an indecent image (even if taken with consent) are uploaded, reports are made by the administrators to the police.
"If a person is aged over 10 years and distributes (shares - even to friends) an indecent image then they can be arrested, charged and dealt with for this offence.
"If they are found guilty they must then register as a sex offender."
Det Sgt Jan Rusdale, from the force's sexual exploitation investigation unit, told the BBC: "I've got children and I didn't know this was an offence until I joined this unit recently.
"If they are under 18 it is illegal, and over the age of 10 they can face prosecution.
"If there is a prosecution this can lead to a conviction which will then make that person eligible to register on the sex offenders register for at least two years."
A total of 60% of those surveyed in that age bracket had been asked to send an sexual image or video of themselves, 40% had created one and 25% had sent one to someone else.
More than half of them had received an image from someone else, most of them from a partner but a third of that number said it came from a stranger.
Related