English triathlete Jodie Stimpson won the first gold medal of the Commonwealth Games to banish the pain of missing out on the London Olympics.
Canada's Kirsten Sweetland took silver with England's Vicky Holland making it a dream start for the team by clinching a surprise bronze.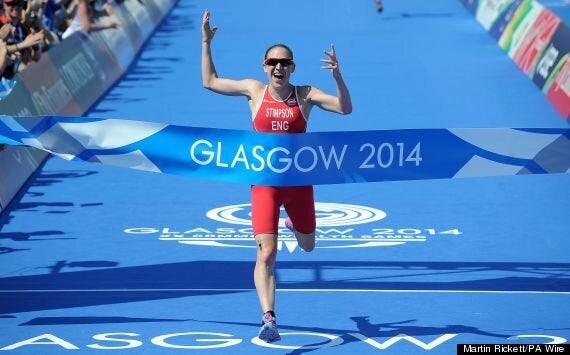 Jodie Stimpson crosses the line and eases her London 2012 pain
The leading group of six began to splinter towards the end of the penultimate lap of the 10-kilometres run as Stimpson took the lead.
As the contenders fell away, only Holland and Sweetland could stay with her.
Holland dropped off a few hundred metres from the line, leaving Stimpson and Sweetland to fight it out.
Almost within sight of the line, Stimpson made her break and the 25-year-old from Oldbury in the West Midlands pulled away to take victory.
A battle between England and Wales had been highly anticipated, but injuries to world champion Non Stanford and Helen Jenkins ended Welsh medal hopes.
It was still a strong field, though, with seven of the world's top 12 this season in action.
As expected, the England trio pushed the pace on the 1.5-kilometres swim in Strathclyde Loch, with Vickky Hall coming out of the water first ahead of Holland and Stimpson.
They formed a leading group on the bike with Northern Ireland's Aileen Reid and New Zealand's Nicky Samuels, but before long the chasers caught up to form a group of 10 that included all the main challengers.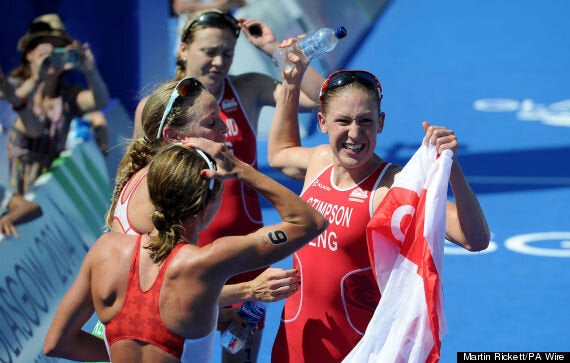 It stayed that way until the latter stages of the fourth lap, when Hall made her break, and initially she opened up a decent gap, but by the time they finished the 40km ride they were all back together.
Holland set out first on the run but Stimpson quickly moved to the front to push the pace and start reducing the pack.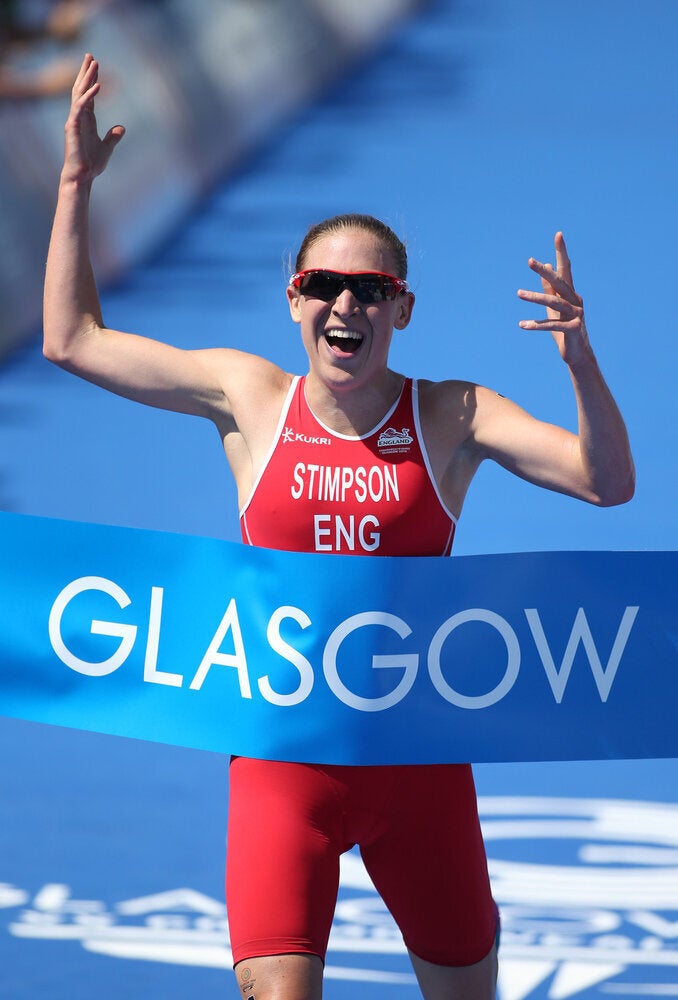 Britain Commonwealth Games Day 1