In July, pictures of university graduates' proud parents flooding Facebook are nothing out of the ordinary. This year, though, there are snaps of four year olds in graduation gear smiling for the camera.
Children at Northfleet Nursery in Kent recently "graduated" and were kitted in mini blue mortarboards and gowns.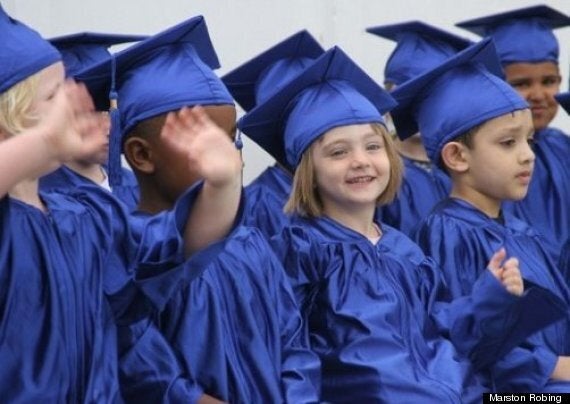 Nursery schoolkids don mini mortarboards and gowns to graduate
But it's no new phenomenon; Little Ladybirds nursery in Durham has held graduations ceremonies since 2011. Manager Catherine Mason said it was about celebrating pupils' achievements as they head to primary school.
"'When the ceremony happens there aren't many dry eyes among the parents, but the staff get the most upset of all. They're the ones who won't be seeing the children again," Mason told the BBC.
According to the Oxford English Dictionary, the term "graduation" has referred to the awarding of university degrees since the 1600s.
First it was US-style high school proms which caught on in Britain, and now nursery schools are jumping on the American bandwagon and embracing graduation ceremonies for four year olds. Stateside, pre-school graduations are an established practice and industry, with books having been written to reassure nervous children.
American mothers recommend tortillas rolled up to resemble degree certificate scrolls and pencil-shaped cheese stick appetisers as perfect food to serve on they day. One boy's declaration that "I want to be Batman" has attracted more than a million hits on YouTube.
Now the craze is spreading to the UK.
In 2008, John Martin launched Marston Robing, a company which sells graduation garb for nursery students. At the beginning, John sold a few hundred cap and gown sets at £20 pounds a time. He now sells 10,000 sets per year. For him, and similar companies, dressing up pre-school leavers is becoming an entrepreneurial enterprise.
In reality, the craze is more about the adults than the children. John Martin said: "For some poorer families, this is the first taste of a graduation-type ceremony. About 50% of adults don't go to university and never get to attend one, so their kids have little idea of it. We find it's this group which is keenest on the nursery ceremony."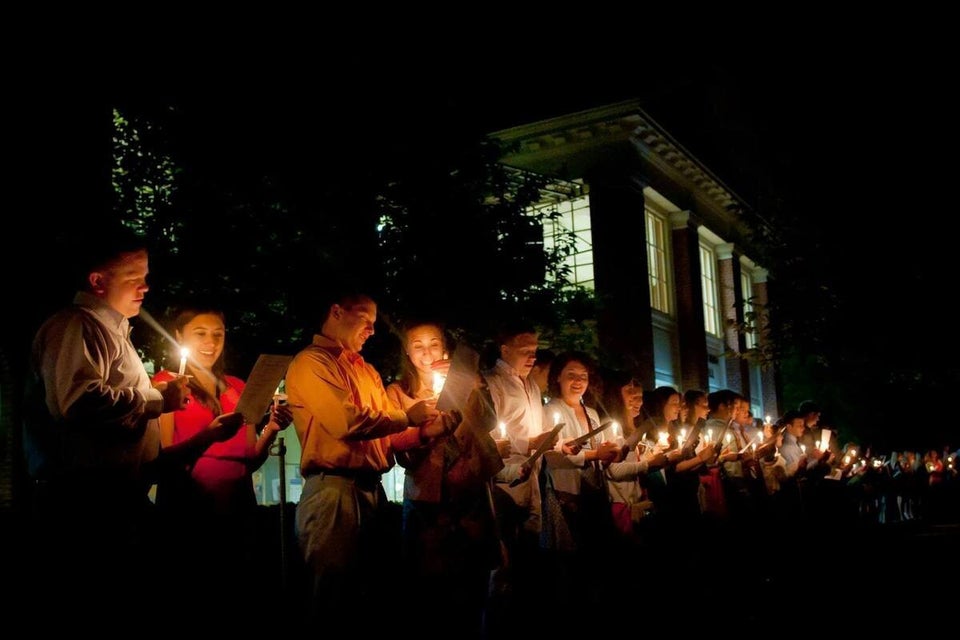 Graduations Around The World