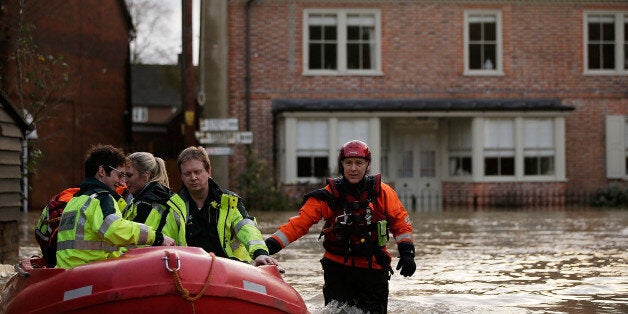 Regulator Ofgem has ordered energy companies SSE and UK Power Networks (UKPN) to pay an additional £3.3 million after a probe into how they handled last winter's storms.
The firms have already paid out £4.7 million and committed to improvements following the severe storms and flooding last Christmas in the south of England, bringing the total bill to £8 million.
Ofgem said it was more than doubling the minimum payments of those affected by severe weather incidents in the future and has warned the industry that it must learn the lessons of last winter.
It said it found that while SSE and UKPN's southern arms were badly hit by the storms "they could have done more to get customers reconnected faster and to keep them better updated on what was happening".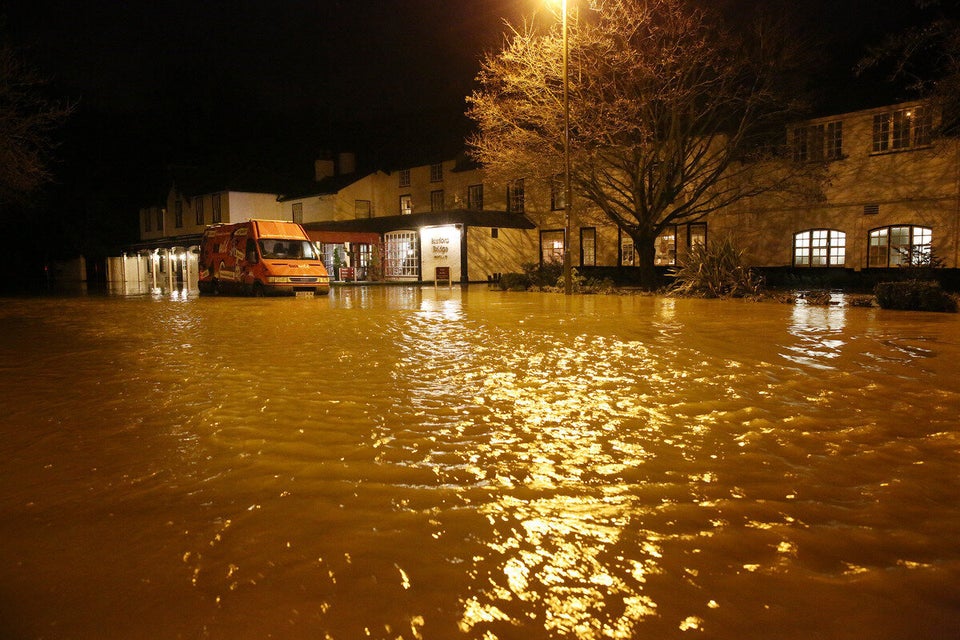 UK weather pictures
The announcement comes as the Competition and Markets Authority sets out details of a major probe it is opening into Britain's energy market.
Severe weather over Christmas 2013 saw power cuts affect nearly a million homes. Ofgem said SSE and UKPN's power networks bore the brunt of it.
Each had nearly 1,100 incidents, affecting a quarter of a million customers on the networks.
Between them they restored power to more than 95% of customers within 48 hours. But almost 16,000 customers remained affected for more than 48 hours.
Ofgem said: "The companies have recognised that they must improve their procedures for any future major interruption and Ofgem has today put the industry on notice that any repeat of last year's performance issues will trigger further action."
The firms have so far paid £4.7 million to consumers under current "guaranteed standards" and in goodwill payments.
But the regulator said that in the light of its findings they had agreed to make donations totalling £3.3 million to organisations such as the Red Cross that play a key role helping vulnerable customers during severe weather.
Ofgem also confirmed improvements to guaranteed standards payments to customers who face long power cuts in severe weather, which will come into force in April.
The minimum payout for consumers left without power for at least 24 hours during a severe weather event will rise from £27 to £70.
In addition, the cap for payouts will rise from £216 to £700, while Ofgem also said automatic payments should be made to customers where possible.
It said the changes would strengthen the incentives for companies to act quickly and reconnect customers as soon as possible.
Maxine Frerk, Ofgem's senior partner for distribution, said: "A power cut at Christmas time is the last thing anyone needs.
"While we recognise the hard work of the companies and their staff who were out working to reconnect customers during the severe weather, the companies could have done more to plan for the weather and keep customers informed.
"This is why we have secured an additional £3.3 million, bringing the total payout to £8 million."
SSE's payout totals £4.6 million, including £2.3 million in guaranteed standards and goodwill payments and £2.3 million to the British Red Cross, Age UK, National Energy Action, Macmillan Cancer Support, and to a new community fund.
UKPN's payout totals £3.4 million, including £2.4 million in guaranteed standards and goodwill payments and £1 million to the British Red Cross, the Royal Association for Deaf People, Carer's Trust and Citizens Advice.
Meanwhile, the CMA published an issues statement setting out key initial theories about what might be adversely affecting competition in the energy market.
It marks the first phase of a full-scale probe which could see the Britain's Big Six energy suppliers face being broken up.
Ofgem referred the industry to the CMA after saying soaring household bills and intensifying public distrust highlighted the need for an investigation.
It is due to report by December 25 next year but some think the deadline is likely to be extended by a further six months.
The CMA said today that it had identified four key theories about what could harm competition in the sector.
These include problems with the way wholesale electricity markets operate, which it is thought could create "barriers to entry" for independent suppliers.
Another theory points to "vertically integrated" power firms - with both generation and supply arms - harming the competitive positions of non-integrated firms.
A third hypothesis suggests large power generation companies could at times be able to influence wholesale prices.
In addition, the probe will look into whether factors such as "tacit co-ordination" between energy firms, inactive customers and regulation could harm competition.
But the CMA also acknowledged that it would have to take into account major changes to the energy market and the rules governing it which would be taking place over the next few years.
Popular in the Community