Some of Britain's biggest supermarkets have launched urgent investigations into claims they are being supplied with contaminated chicken, which could be infected by a deadly bacteria.
The probes began after alleged hygiene failures were revealed at two of Britain's largest poultry suppliers, Faccenda Group and the 2 Sisters Food Group, The Guardian has reported.
The paper said its investigation, which used undercover footage, whistleblowers' testimony and photographic evidence, showed a factory floor had been flooded with chickens guts where bacteria can flourish, chicken carcasses coming into contact with workers' boots then returned to the production line.
The evidence shows the industry flouting strict hygiene requirements designed to prevent chicken becoming infected with the potentially deadly campylobacter bug, the paper said.
Tesco, Marks & Spencer and Sainsbury's, which are among the supermarkets to receive chicken from the two suppliers, have all launched urgent investigations. Both of the poultry suppliers denied the claims.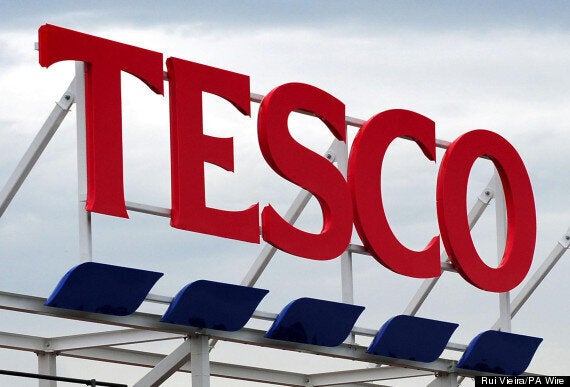 Tesco said it took claims of dangerous hygiene practices 'extremely seriously'
Julie Wilson, a woman who developed Guillain-Barré syndrome, an autoimmune disease, after eating chicken which she believed was infected with campylobacter, told The Guardian: "Before campylobacter, I was perfectly healthy.
"I'd given birth to two healthy boys, I skied, I walked everywhere and I did Zumba classes. I took it all for granted, like most of us do.
"Campylobacter has left me disabled – that's how people see me as soon as they see my stick. I can't walk properly – I can't stand for very long, wear high heels or run. I don't feel properly from the hips down and my balance is quite impaired. I still go for a walk in the woods, but I have to look down all the time to keep my balance."
Tesco told The Huffington Post UK: "Providing safe food is our first priority, so we take these allegations of poor practice against one of our suppliers extremely seriously, and have launched an immediate investigation.
"Customers can be assured that we conduct our own stringent quality checks on fresh chicken received from suppliers before it is placed on shelves, so we can be confident that it meets our very high quality and safety standards."
In a statement, a Sainsbury's said: "We perform regular independent and in-house checks to ensure these standards are met and are investigating these allegations with 2 Sisters."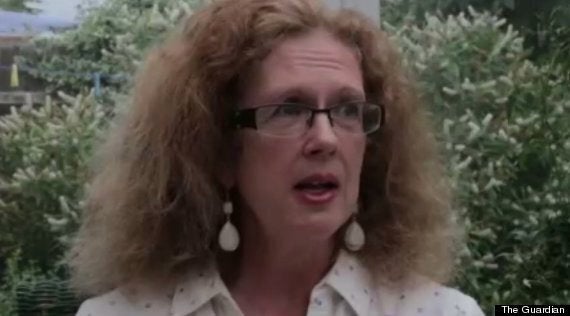 Julie Wilson developed an autoimmune disease after being infected with campylobacter
A Marks & Spencer spokeswoman told HuffPost UK that the risk of contamination was "an industry issue".
She said: "We take food safety very seriously and regularly audit all of our suppliers to ensure they meet our strict codes of practice. We do not tolerate any alleged breach of our standards and have launched an immediate investigation into these allegations
"This is an industry issue that we are working with the Food Standards Agency on and leading the industry on a comprehensive plan to eliminate campylobacter."
KFC, Aldi, Nando's and Asda are also supplied with chicken by either Faccenda or 2 Sisters.
In a statement to The Guardian, 2 Sisters said the claims about hygiene failures were "untrue, misleading and inaccurate".
It said: "Both sites (where hygiene failures were alleged) have British Retail Consortium A grade Food Standards certifications, based on a number of announced and unannounced visits.
"In addition, we and our customers carry out a number of audits of our operations. None of these audits have uncovered any concerns about our hygiene standards or food safety."
Faccenda told the Daily Mail: "We operate under the Red Tractor standard, and are always looking for ways to further improve.
"We are investing heavily across our business to identify ways of reducing the risk of campylobacter."
It told The Guardian that the allegations about hygiene lapses were untrue, insisting that it had invested in staff training to ensure the rules were followed.
It also said it was working with the FSA to tackle campylobacter.