Niki Lauda has apologised in person to all at Ferrari following his derogatory remarks made in the wake of Sunday's German Grand Prix.
Mercedes non-executive chairman and three-times Formula One champion, with two of those titles won with Ferrari in 1975 and 1977, described the Maranello marque's current car as "s***".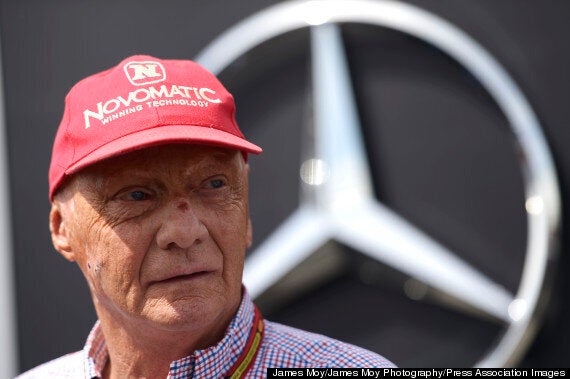 Niki Lauda said there were no excuses for his comment
It resulted in an apology, via Italian daily Gazzetta dello Sport, to Ferrari president Luca Di Montezemolo and to the Ferrrari fans.
"I was wrong and I do not make any excuses," said Lauda.
Now the Austrian has gone a step further and spoken with Ferrari team principal Marco Mattiacci at the Hungaroring, scene of this weekend's Hungarian Grand Prix.
"Everybody is free to make comments," said Mattiacci.
"I have the utmost respect for Niki Lauda. For me, he is an iconic figure from my childhood, and in particular for Ferrari.
"He came to our pit to apologise. I honestly felt very uncomfortable that I should receive an excuse from such a champion who has been put in the middle of something.
"It's clear he is a friend of Ferrari, and again I have the utmost respect for Niki, so chapter closed."
Popular in the Community