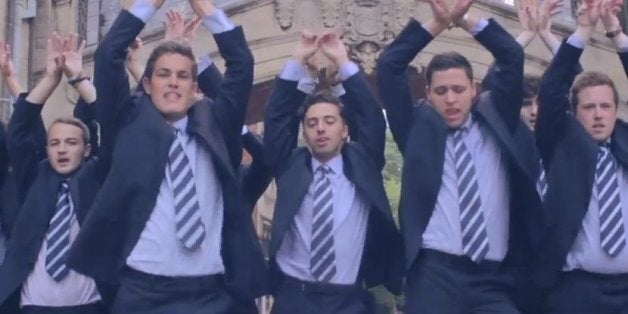 Earlier this week the all-male singing group 'Out of the Blue', made up of students from Oxford University and Oxford Brookes, released their new charity single.
The song covered the three Shakira hits Hips Don't Lie, Whenever Wherever and Waka Waka.
But yesterday morning the boys woke up to a tweet from the Colombian pop sensation herself. Shakira tweeted: "hey @ootboxford we LOVE your a cappella Shak medley!" and included a link to the mashup video. So far the tweet has been retweeted over 700 times, and received over 1000 favourites.
Charlie Hicks, whose responsibility is to tweet the video to celebrities, told HuffPost UK: "Shakira tweeting back felt incredibly surreal. My task is to tweet celebs about our video and I could not have hoped for anyone better to talk about it! It's crazy that she even read our tweet, let alone watch the video AND enjoyed it enough to tweet us back!"
The tweet has done a great deal for the publicity of the group, who reached Britain's Got Talent semi-final in 2011.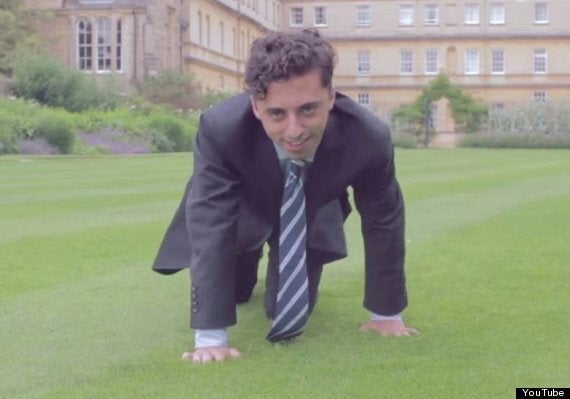 "We're being tweeted left, right and centre by Colombian, Spanish and American media twitter users," Hicks adds.
How Shakira noticed the tweet is of great speculation. Marco Alessi, another member of the group told the Oxford Student: "We're not entirely sure how she saw it. I contacted her agent in the States about copyright and permission with a link to the YouTube video before it was made public, so it's probably because of that. Maybe her team just saw our tweet to her account though. Who knows?"
The boys explained they were trying to achieve the unexpected with their song selection. Alessi explained: "The Shakira sass we attempted to channel jars most strongly with most people's expectations from an all-male group of Oxford boys. We love to riff on the nerdy Oxford boy slightly out of his comfort zone image that we've had since Britain's Got Talent, and our Shakira medley was obviously perfect for that."
So far, the boys are over halfway to making their target for the charity, who they have an ongoing relationship with. The hospice was the world's first childrens' hospice and costs £5m a year to run. It provides free respite, end of life and bereavement care to children and young adults suffering from life limiting conditions as well as their families.
Alessi said: "We hold bucket collections for them after all our gigs and donate a chunk of our profits to them each year, we keep no money individually as members.
"We visit regularly and it's hard to describe what it's like unless you've been".
The song is already a hit on YouTube with more than 161,000 views, but although the video is being shared and watched by the masses, not as many people are donating. Alessi stresses how "even tiny amounts are welcome".
We command you to go and purchase this single right now. You can buy it here, and you can name your own price from nothing to infinity.
Glee, eat your heart out.
(And, since we can't get enough of them, we figured you mightn't be able to either..)
Popular in the Community