Vladimir Putin, not content with the escalating conflict in Ukraine, now apparently wants to get involved in the violent situation in the Gaza Strip.
Russian news agency RIA Novosti reports Putin has offered to mediate a truce between Hamas and Israel, with the Russian president and Israeli Prime Minister Benjamin Netanyahu apparently discussing the situation on the phone.
Further fighting in Gaza will lead to a dramatic deterioration of the humanitarian situation and to more casualties and suffering among the civilian population, Putin said to Netanyahu, it was reported. Putin "stressed that there is no alternative to ceasefire and a political settlement" and "reiterated his readiness to facilitate mediatory efforts and the implementation of peace initiatives, including within the UN framework," the presidential press service said.
Putin and Netanyahu also discussed "a number of pressing issues of the Russian-Israeli agenda".
At least two people died and more than 200 have been injured as Palestinians marched from Ramallah to East Jerusalem to protest against the Israeli campaign in Gaza on Thursday.
Organised by President Mahmoud Abbas's Fatah movement, more than 10,000 people are estimated to have taken part in the uprising, which was met by resistance from Israeli forces as it approached East Jerusalem. The event is being tweeted under the hashtag #48kMarch.
Further protests in the West Bank and East Jerusalem are expected following noon prayers on Friday, the last Friday of Ramadan, after the Palestinian Authority called for a "day of rage" over the bloodshed in Gaza.
Israeli media is reporting that the latest West Bank demonstration was the largest protest since the Second Intifada, which ended in 2005.
Instead of de-escalating the violence, the US military's top commander, Joint Chiefs Chairman Gen Martin Dempsey, said Putin has "actually taken a decision to escalate."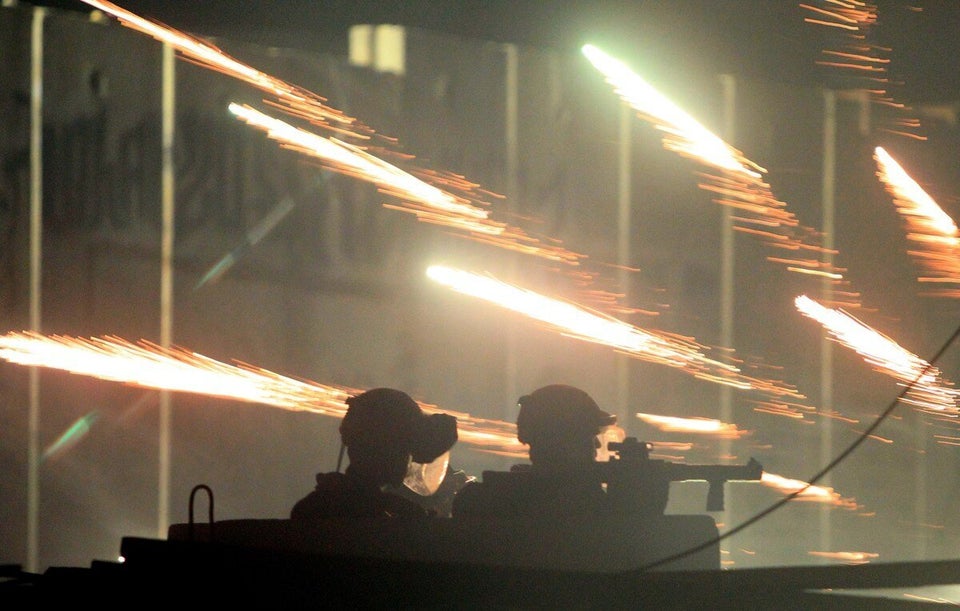 Israel Invades Gaza