The Israeli military and Gaza Police have blamed each other for a strike on Monday that hit a park in Gaza, killing at least 8 Palestinians. AP is quoting Ayman Sahabani, head of the emergency room at nearby Shifa Hospital, who said the strike hit a park in the Shati refugee camp on the edge of Gaza City. More than 40 are reported to have been wounded, many of them children.
The hospital was also hit in an earlier strike, with Gaza police blaming the deaths on an Israeli strike. However, Peter Lerner, the Israeli army spokesman, said that the IDF was not involved, blaming "terrorists" for the attack. "This incident was carried out by Gaza terrorists whose rockets fell short and hit the Shifa Hospital and the Beach camp," he said.
On Monday Prime Minister Benjamin Netanyahu told Israelis to prepare for a "prolonged campaign" in the Gaza Strip. "We need to be ready for a prolonged campaign," the PM said, adding: "We will continue to act aggressively and responsibly until the mission is completed to protect our citizens, soldiers and children."
In the US, the UN once again called for a cease-fire, while President Obama pushed Netanyahu to end the conflict. More than 1,000 Palestinians and 43 Israelis have been killed in the latest offensive, which began earlier this month.
The following clip shows a Sky News reporter ducking as a rocket lands close to her hotel: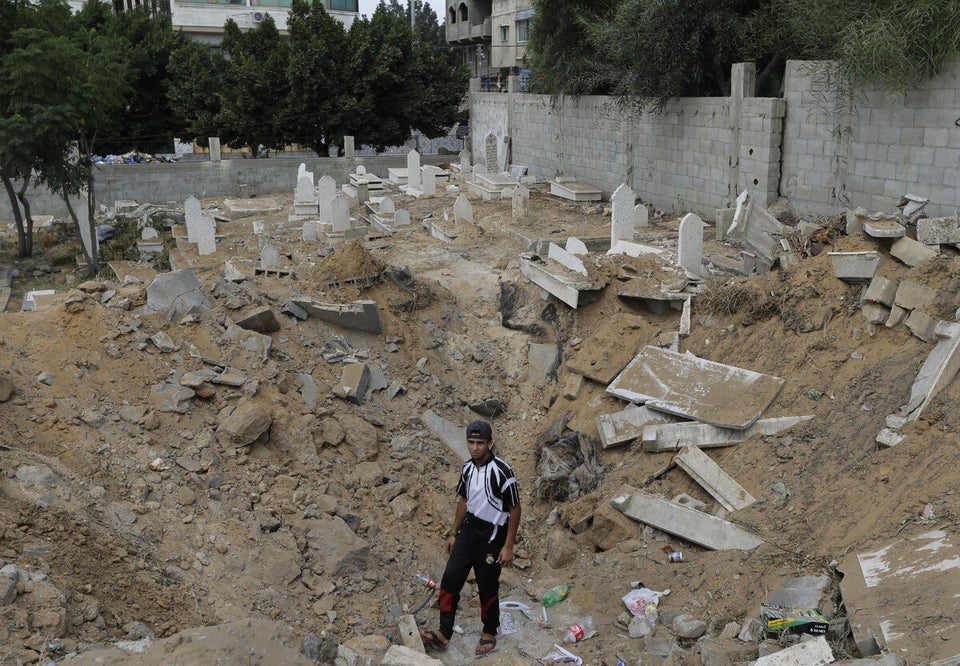 Gaza Pictures
Related