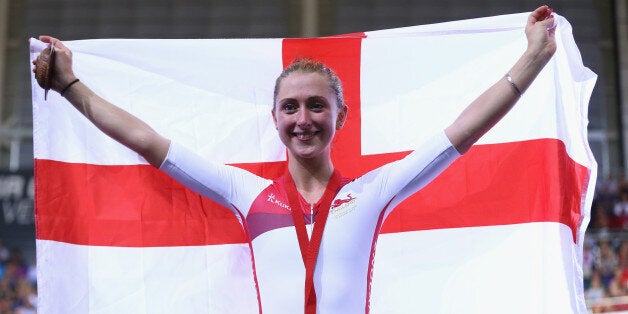 England's Laura Trott defied a kidney infection to claim Commonwealth gold in thrilling fashion, pipping Wales' Elinor Barker in a photo finish to win the women's points race.
The double Olympic champion has been off colour since arriving in Glasgow, with her illness contributing to two unusally tame outings in the individual pursuit and scratch race.
But she roared back with an irrepressible ride in her final track outing of the Games, clinching top spot on the podium with a brilliant sprint in the last of 10 scoring laps.
Slow motion replays were needed to confirm she had edged in front of her Team GB colleague in the race for the line, the duo finishing level on 37 points and only separated by the tiny margin Trott found in the final second.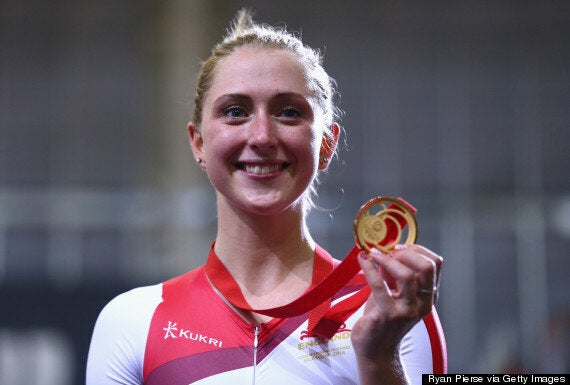 Trott admitted she had been "living off porridge" in preparation for her race
Barker, at 19 a two-time team pursuit world champion, won three sprints to Trott's two, but the latter's consistency won the day as she finished in the points on all but four occasions.
Scotland's Katie Archibald was involved in a dramatic finish of her own, winning that final sprint to claim bronze ahead of Australian world champion Amy Cure.
But Trott was the star of the show, having fought off not only the challenge of her British team-mates but also the worst preparation imaginable.
"I've had such a bad week of it with the kidney infection, I was devastated," she said. "It really set me back and knocked my morale a bit. I hardly ate anything for two days, I've been living off porridge and I don't like porridge.
"To come away from all that and win is just unbelievable.
"With my parents here watching me, I've been worrying them sick the past couple of days when I have been ill.
"But when I woke up this morning, I was actually hungry and had a good feed, so it all paid off in the end.
"This is right up there with the Olympics. I am so over the moon at the moment, it is so hard for me to describe."
There was a short pause before Trott began her celebrations, but it was not just the race officials who were initially unsure about whether her wheel had finished ahead of Barker's.
"I actually rode up alongside her and said 'well done, you are Commonwealth champion'," revealed Trott.
"Then it came up on the screen and I was like 'oh, actually no it's me'...she is going to think now that I said that on purpose!"