Lily Allen has opened up about her marriage worries, admitting that she feels like she doesn't deserve her husband Sam Cooper.
Speaking on Australian breakfast show 'Sunrise', Lil shared her thoughts and revealed that it was actually Sam who suggested she should return to the music industry after having their two children.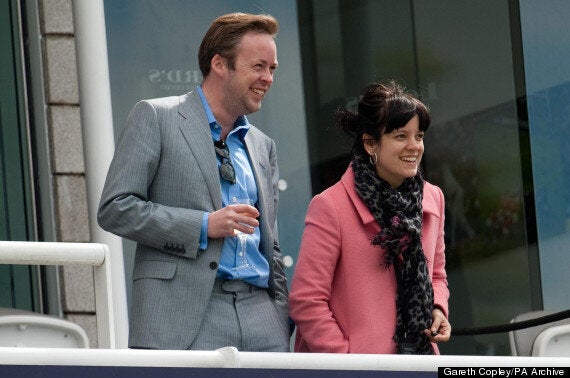 Lily and Sam married in 2011
"I still don't feel worthy of my husband. He's an amazing person. I am very lucky to even have contact with someone like that, never mind be married to them and have children," Lily said.
The 'Hard Out Here' singer then lifted the lid on why she decided to return to making music after 'retiring' to concentrate on her family.
"I had no intention of coming back when I did take the time out,' she said. "I just thought, 'I'm going to be such a great mum. I'm going to be pureeing vegetables all of the time and being really patient and building Lego.'
"As much as I love spending time with my children I haven't got the concentration span for that kind of thing."
"I was yearning for something and I didn't know what it was that I wanted. It was when my husband suggested, 'maybe you need to start writing again. It made feel better."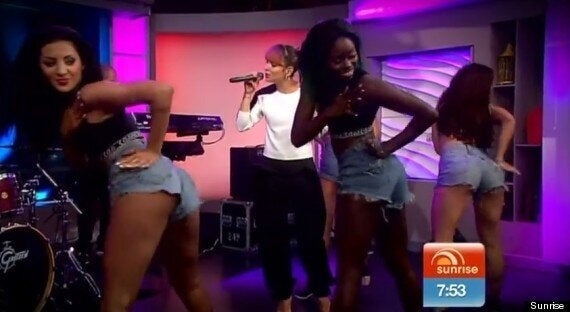 Lily was joined by four dancers
After the interview, Lily gave a typically raunchy performance of 'Hard Out Here', where a number of scantily-clad dancers joined the singer on-stage.
'Sunrise' presenter David Koch was visibly shocked and remarked: "That was a bit raunchy."
Watch Lily's 'Sunrise' performance above...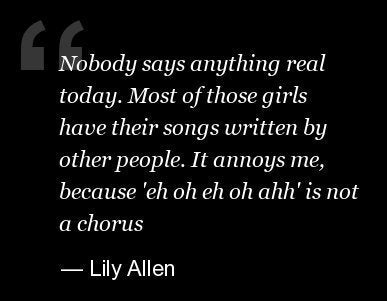 The World According To Lily Allen