A government-funded scheme advising couples to save their relationship by making make each other cups of tea, or occasionally meeting for lunch, has been criticised for the patronising tone of its "love nuggets".
The earth-shattering advice on the website includes putting your arms round each other, leaving notes to each other, and reading to your partner in bed.
"Whenever I see this kind of misguided advice, promoted by the government, I thank them for sending me more work," TV divorce lawyer Vanessa Lloyd Platt told The Huffington Post UK.
"It is so patronising, and it actually makes the problem worse. When you feel obliged to do things like this, instead of addressing the real issues in the relationship, then people don't want to do it.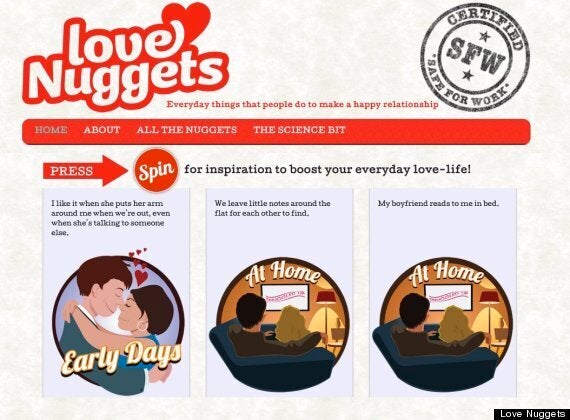 The advice on the website
"The main issue that couples have that I see are financial, and particularly working women who are feeling very under-appreciated with men refusing to take on their share of the other duties. If you try to paper over the cracks with giving them a cup of tea, or tickling their feet, you'd get a slap, or have it tipped over your head.
"The government would be better spent giving this money to real, qualified relationship councillors who can really tackle the issue."
Released by relationship charity OnePlusOne, which has received £2.7m for its broader Strengthening Relationships project, in partnership with the Department of Education and several other organisations including the Family Matters Institute, Netmums and The Student Room.
Calling itself "certified SFW (safe for work)", the 'love nugget generator for happy relationships includes tickling your partner's feet, taking your partner a cup of tea in the morning, stroking your partner's hair, and serving them breakfast in bed.
So not bondage or swinging, then.
The number of divorces was highest among couples aged 40 to 44. Family breakdown is believed to cost the state £44bn per year.
Penny Mansfield of OnePlusOne defended the project, saying it was intended to be light-hearted, and that the advice had come from members of the public, not from the government.
She said: "It is easy to get caught up in the larger issues that relationships tend to throw up and, in doing so, overlook the smaller, more subtle things that do really matter and can help keep a relationship healthy and strong.
"It's these small acts that help us to connect with our lover, demonstrate our commitment, improve communication, show we care, achieve compromise and even resolve conflicts.
"We want people to recognise the value of the simple gestures and to give others ideas of everyday things they could be doing to strengthen a relationship. We want to find out what some of the most common examples are as well as some of the more unusual love nuggets."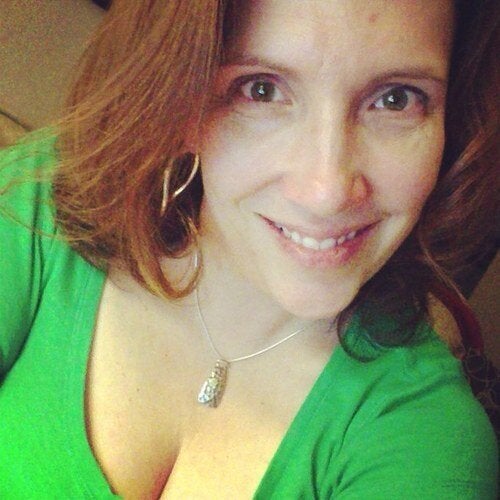 Are You Happier Since Your Divorce?