The fundraising charity page of a student who was killed in the MH17 plane crash has raised more than £14,000 thanks to generous donations made following his tragic death.
Richard Mayne had spent two weeks in April trekking to Everest Base Camp in Kathmandu to raise money for a Nepalese charity helping vulnerable children. The Leeds University student's goal was to raise £680, but after his death, donations started flooding in. The page hit 2140% of its target, with individuals giving as much as £100 at a time in honour of Richard.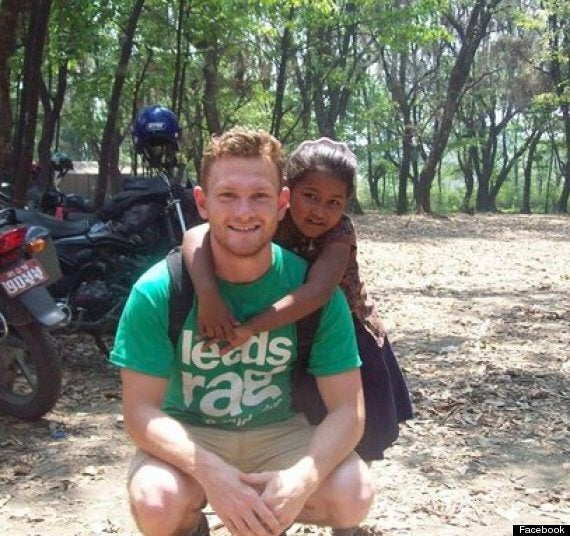 Richard Mayne's charity page has been flooded with donations
Posting on the Just Giving page, which has now stopped accepting donations, Richard's parents wrote: "As the parents of Richard Mayne, we have been overwhelmed by the consoling sentiments and messages left by donors. Our heartfelt thanks go out to you all.
"We are pleased that the vulnerable children of Nepal, the chosen charity of Leeds RAG Society, will benefit from the generosity of so many.
"Thank you again for all your generous contributions and kind words."
Richard on his Everest trek
Richard, who suffered from type 1 diabetes, was one of 10 Britons to perish on board the Malaysia Airlines plane when it crashed in Ukraine earlier this month.
Janice Miller, the chief executive of the Nepalese charity Kidasha said in a statement: "We're incredibly grateful for all the donations we have received in tribute to Richard. Since his tragic death we have received over 500 donations, big and small, including some from overseas.
"Although the reason behind these donations is heartbreaking, for a small charity like Kidasha these donations are invaluable and will make a significant and much needed contribution to our work in Nepal.
"People from all over the world have been saddened and outraged by this horrendous incident and thanks to Richard's support for Kidasha, their desire to do something in his memory will massively benefit the children of Nepal – some of the poorest children in the world."
Popular in the Community