If you thought that high-intensity training (HIT) was just for lycra-clad gym buffs, then think again. Because this style of exercise can also help the elderly.
According to a recent study, pensioners can dramatically boost their health by doing just one minute of intense exercise twice a week.
Scientists at Abertay University in Dundee found that in just six weeks the physical fitness of older people improved significantly and blood pressure was lowered.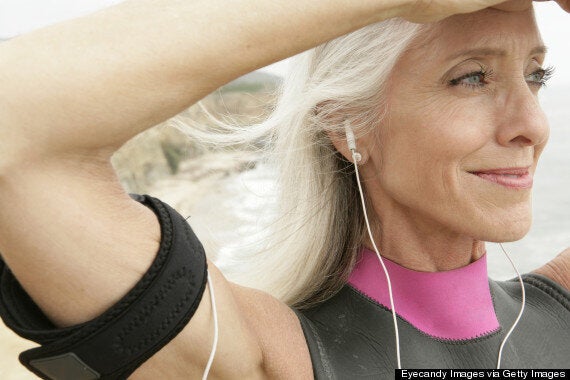 Participants in the study were put through an exercise regime involving two sessions of high-intensity training a week, with six-second sprints on an exercise bike.
It is the first time that the effect of high-intensity training (HIT) on the health of pensioners has been tested, the researchers said.
They believe the regime could provide an alternative to the current exercise guidelines for older people, which many find difficult to meet.
The university's Dr John Babraj said: "What we found with this study - which involves doing just one minute of exercise twice a week - is that it not only improved the participants' physical health and ability to do these things, but also their perceptions of their own ability to engage in physical activity.
"They enjoyed it, were delighted with the effects it had on their health and, on top of that, felt they could fit it into their lives, which is something they aren't able to do with current exercise recommendations.
"If people aren't meeting the targets, we need to find ways to work with them when it comes to exercise, rather than just persisting with something that isn't working.
"High-intensity training is an achievable alternative that could make a real difference to people's health and their quality of life.
"When it comes to the sprints, you don't have to go at the speed of someone like Usain Bolt.
"As long as you are putting in your maximal effort - whatever speed that happens to be - it will improve your health."
He urged people to consult their doctor before starting high-intensity training in case there are any underlying health issues.