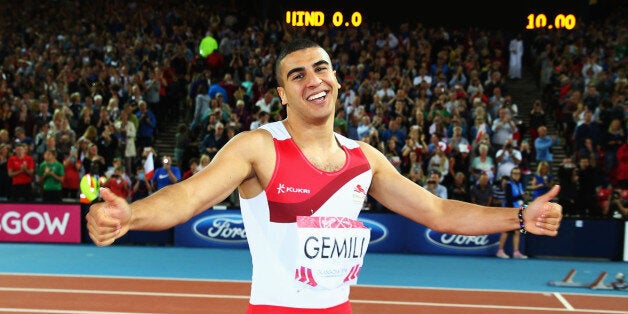 Adam Gemili has Usain Bolt and the Jamaicans in his sights after the English sprinter won 100 metres silver at the Commonwealth Games.
The 20-year-old's rise from footballer to elite sprinter shows no signs of slowing, with the Londoner securing the first major senior medal of his career on Monday evening.
Gemili followed-up fine runs in the heats and semi-finals with another in front of a raucous Hampden Park crowd, crossing the line second only to Jamaica's Kemar Bailey-Cole in the 100m final.
He dropped to his knees in shock as the big screen confirmed he had crossed the line in 10.10 seconds, securing him Commonwealth silver just 0.02 secs ahead of Nickel Ashmeade.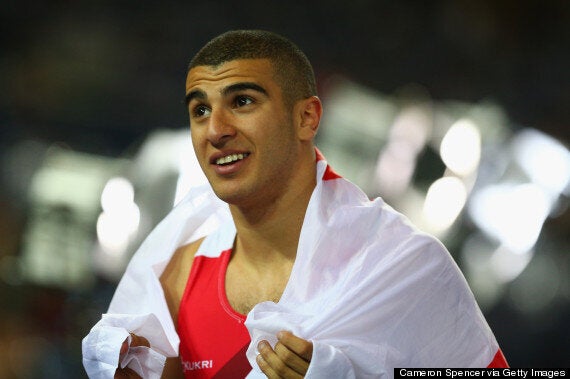 Gemili's 100m silver continues his rise from footballer to sprinter
"I had no clue," Gemili said. "Honestly, I thought I ran out of it. I knew I got out well but the big guy has massive stride length and he just relaxed.
"He (Bailey-Cole) executed his race the best, but I was hanging on for dear life and I dipped.
"As soon as I saw my name, the time is irrelevant - it's my first senior medal, there are no words that can describe my feelings.
"Hopefully I can use this as a good stepping stone for the Europeans in a few weeks and the World Champs next year, then going through into the Olympics. I am so happy."
Gemili believes this medal will prove just the start of an exciting new era for British sprinting, pointing to the likes of James Dasaolu and Chijindu Ujah.
Neither of them are in the England squad for the 4x100m relay in Glasgow, but the 20-year-old is confident the quality at their disposal means they are capable of giving Bolt and Co a fright.
"I am very happy with the relay," Gemili said ahead of the heats, which begin on Friday. "The relay is going to be good.
"We're going to challenge the Jamaicans, who obviously have big Usain Bolt doing it.
"He is unbelievably talented but I think we're going to be in contention, hopefully be in the mix for a medal and we'll be pushing for a gold."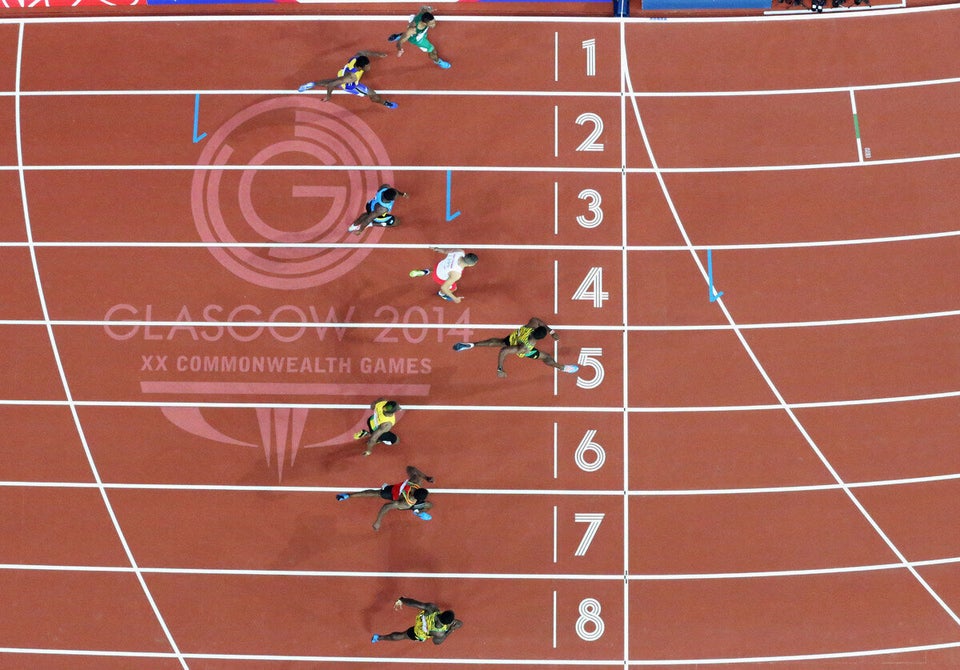 Adam Gemili claims silver
Related