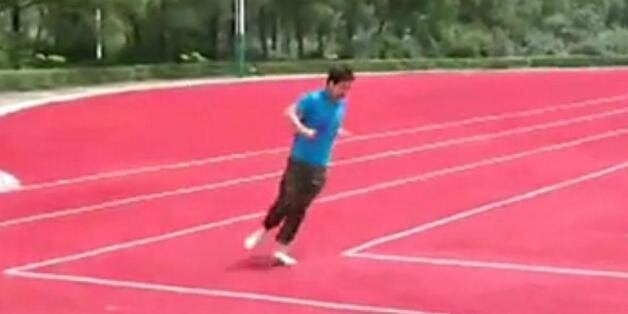 Chinese athletes can literally cut corners on a rectangular running track hastily prepared by officials ahead of Communist Party leaders' visit.
Although the running surface at the 100,000 sq ft stadium in Heilongjiang province's Tonghe County includes the traditional oval shape, 90-degree angles were marked out for each runner's lane.
It is believed the eccentric, physics-defying and Inception-like idea could "curry favour" with government officials.
"It is difficult to turn and easy to fall," local resident Gong Xiaona told BBC's Newsnight programme. A stadium staffer was also quoted as saying the previous track had become worn down by long use.
"The current tracks were laid in a rush to deal with the visit by some provincial leaders," he said. "We ourselves feel it's ugly. But who can change it if our bosses don't care?"
The reaction on Welbo, China's Twitter equivalent, included such gems as "Does the designer have a square brain?" and the Communist-laced "Leaders, this is the newly developed right-angled running track."
Popular in the Community