To celebrate the release of 'The Unbeatables', in cinemas from 15 August, we're giving you and your family the chance to see the animated adventure of the summer early and for free at a cinema near you on Sunday 3 August.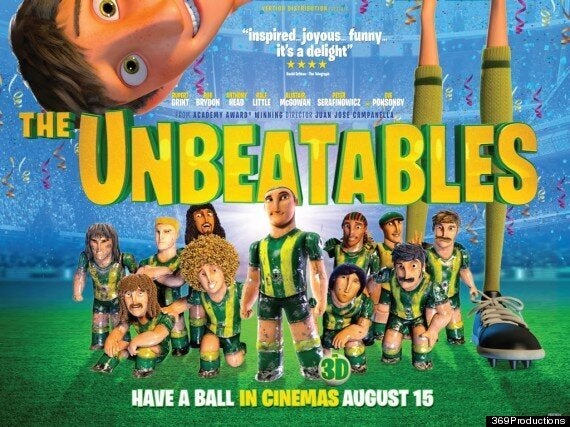 The Unbeatables is Oscar-winning director Juan Jose Campanella's first animation
A poignant story about love, pride, friendship and passion, 'The Unbeatables' follows the adventures of Amadeo, a shy but talented young man and his Table Football team, who magically come to life as they try to reunite after being dismantled and torn from their home. However, they soon find themselves up against their biggest obstacle – deifying the most famous soccer player in the World, Flash.
For your chance to bag yourself a set of four tickets to a preview screening on 3 August, just CLICK HERE for details of your nearest cinema, and to book your tickets.
'The Unbeatables' is in cinemas in Scotland on 8 August and across the rest of the UK from 15 August.
For more information follow @vertigofilms on Twitter and like Vertigo Films on Facebook