Israeli aircraft, tanks and navy gunboats targeted symbols of Hamas control in Gaza City early Tuesday in the heaviest night of bombardment in three weeks of Israel-Hamas fighting after Israeli Prime Minister Benjamin Netanyahu warned of a "prolonged" campaign in Gaza.
Iran's supreme leader Ayatollah Ali Khamenei this morning accused Israel of committing "genocide" in Gaza and called on the Islamic world to arm Palestinians fighting "the Zionist regime".
The overnight strikes hit the home of the top Hamas leader in Gaza, Ismail Haniyeh, as well as government offices and the headquarters of the Hamas satellite TV station. An explosion hits the media complex that houses the offices of Hamas-run Al Aqsa television and radio in central Gaza City
Mr Haniyeh's son confirmed the strike on his Facebook page, Sky News reported, but added that the house of the former Hamas Gaza prime minister was empty.
Haniyeh said in a statement. "My house is not more valuable than the houses of other people. Destroying stones will not break our determination."
Israeli forces also reportedly fired hundreds of flares that turned the night sky bright orange. By daybreak Tuesday, a cloud of thick dust from the explosions hung over Gaza City, the Associated Press reported.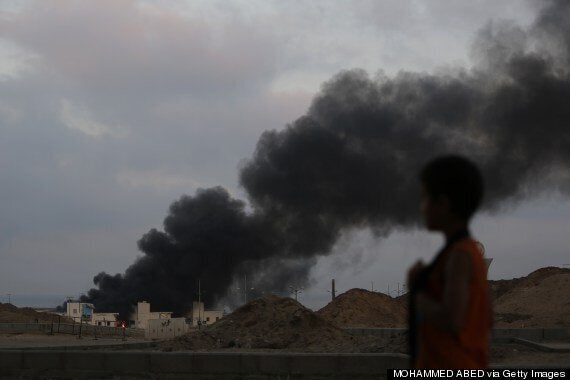 A building within the Gaza port is seen on fire after several early strikes
A Palestinian health official put the overall Gaza death toll at 1,110. Israel has lost 53 soldiers, including four killed Monday in a mortar attack in southern Israel, along with two civilians and a Thai national.
Signalling an escalation of Israel's Gaza operation, Prime Minister Benjamin Netanyahu told Israelis Monday to be ready for a "prolonged" war, and the military warned Palestinians in three large neighbourhoods to leave their homes and head immediately for Gaza City.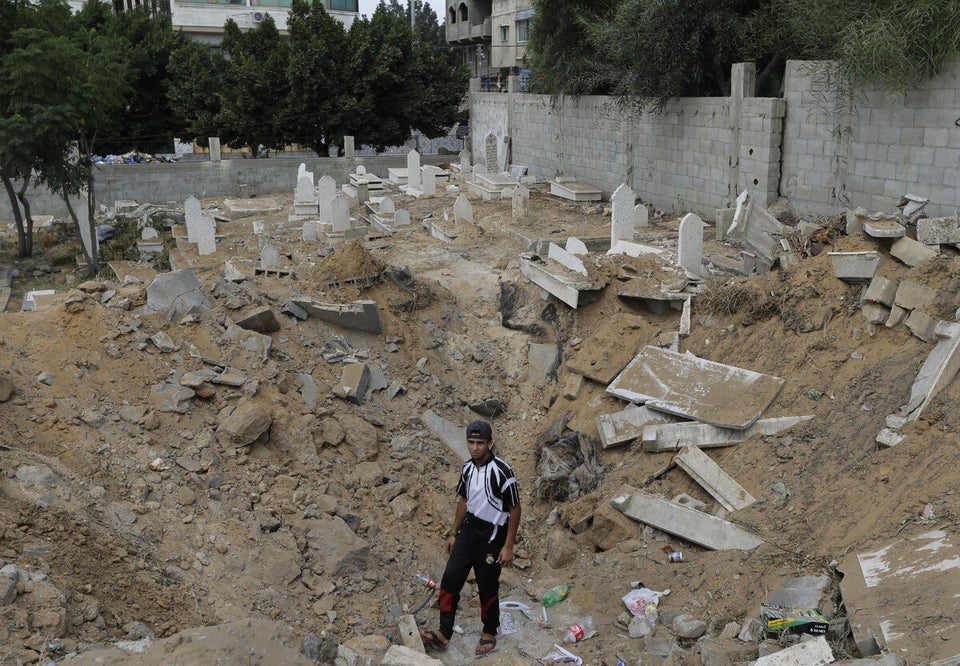 Gaza Pictures
Netanyahu defended the Gaza air and ground offensive, saying in a televised speech Monday that "there is no war more just than this."
Each side blamed the other.
After three weeks of bloodshed, both Israel and Hamas are holding out for bigger gains and a cease-fire remains elusive, despite an appeal by the UN Security Council and growing pressure from the United States.