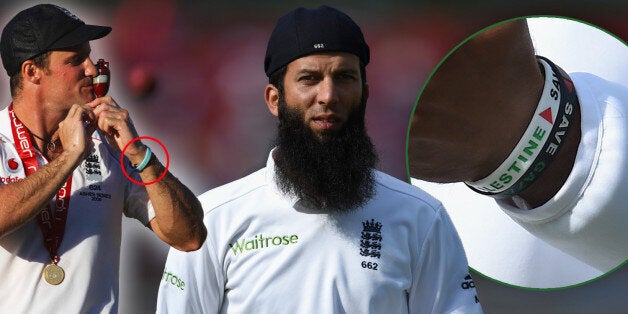 England's vibrant all-rounder Moeen Ali has been banned from wearing pro-Gaza wristbands during the remainder of the third Test against India yet he will continue to wear a "Help the Heroes" slogan on his match shirt.
The International Cricket Council (ICC) have taken a dim view of Ali after the Muslim all-rounder wore bands featuring the slogans "Save Gaza" and "Free Palestine" while batting against India at the Ageas Bowl on Monday.
The England and Wales Cricket Board was unaware of Ali's plans to wear the wristbands but said he had done "nothing wrong" yet the ICC could discipline Ali under their code of conduct.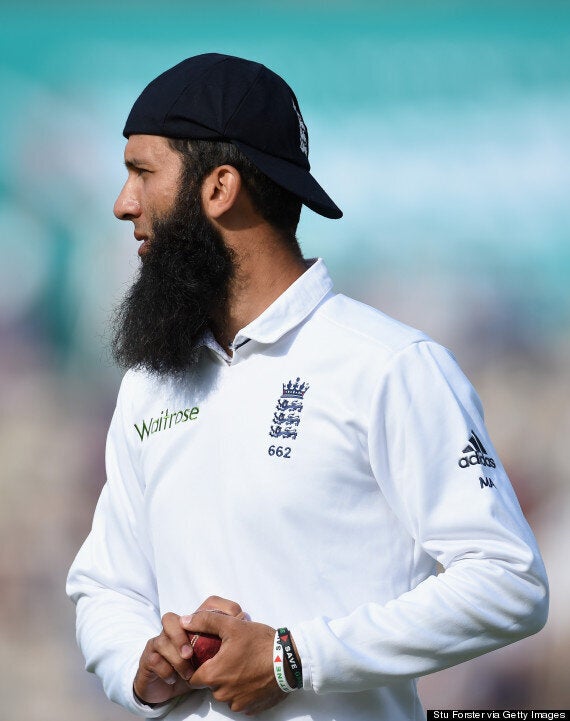 Ali will continue wearing pro-Gaza wristbands
Rule 19F of the ICC Clothing and Equipment Rules and Regulations states players should not convey messages with their clothing unless approved in advance by the player's official board, but approval would not be granted for political messages.
An ECB spokesman said yesterday: "We don't believe Ali has committed any offence." The ICC said the matter will be "investigated" although they took no action against Andrew Strauss, who once donned a "Help for Heroes" wristband during a Test match.
In 2011, the England national football team were initially denied permission by Fifa to have poppies emblazoned on their home strip for a November friendly with Spain.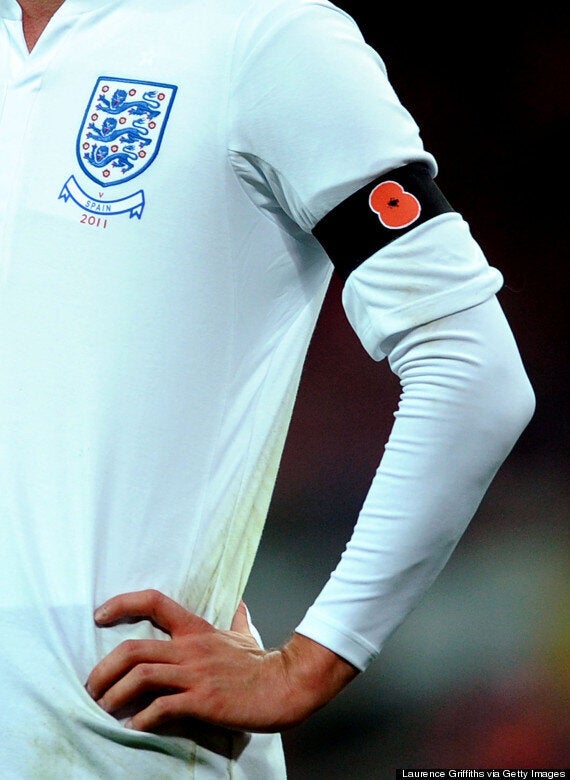 England reached a compromise with Fifa to wear poppies on black armbands in 2011
Eventually, Fifa backed down and agreed a compromise with the Football Association that allowed the players to feature poppies on their black armbands to mark Armistice Day.
Ali, playing his fifth Test in Hampshire, scored a century against Sri Lanka last month and posted 12 runs on Monday as England declared on 569 for seven on day two, with India 1-0 ahead in the series.
Popular in the Community