If you're looking to add some adventure to your summer barbecue, why not spice things up with a Mexican-themed twist?
We're not just talking about breaking out the mojitos and margaritas (although that's encouraged as well!), but rather, giving your whole entertaining menu a Mexican flavour, from delicious guacamole as a starter to grilled BBQ fajitas and burgers for the main attraction. Colourful, flavourful and easy to prepare, giving your BBQ a Mexican twist is a hassle-free way to make things feel festive.
In fact, with the right seasonings and spices from Santa Maria, your standard summer BBQ menu suddenly gets a gourmet reworking: fajita wedges, Mexican bean melts, fajita steak with blue cheese salad... All of these dishes are straightforward to make, taste delicious, work well for bigger groups and are sure to impress even the most discerning guests.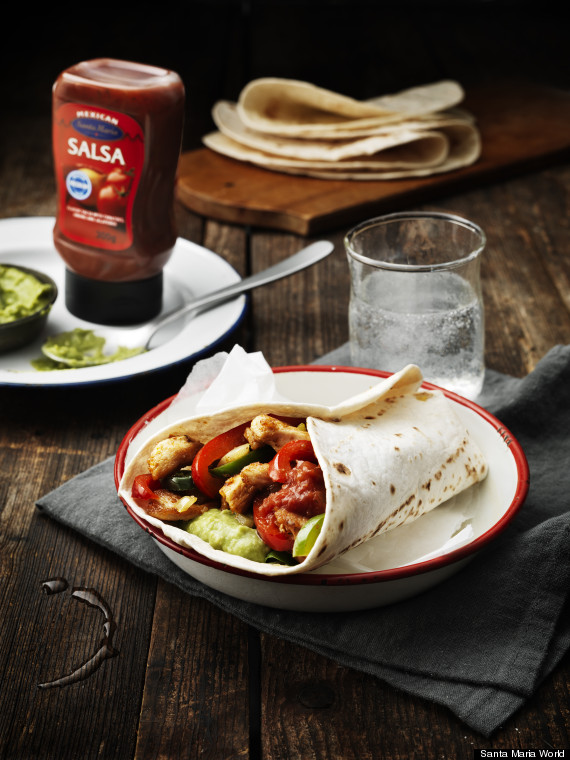 The mainstay of your Mexican BBQ menu? Santa Maria's BBQ fajitas, which can be made with your favourite steak, chicken, prawns or veggies. Coat in oil, rub on some Santa Maria Fajita Seasoning Mix, add some onion and peppers and pronto: a delicious update of your standard BBQ fare, with plenty of flavour to give your BBQ some added zest.
SEE ALSO:
Even your snacks, starters and refreshments can have a Mexican feel: use the Fajita Seasoning Mix to coat cashews, make some chicken quesadillas with pineapple salsa as an appetiser and mash up plenty of guacamole for guests to enjoy with tortillas or taco shells.
Don't miss our gallery of ideas to help you give your summer BBQ a Mexican twist and make your party muy delicioso...