Today sees the debut of the first film clip from the eagerly-awaited 'Inbetweeners' sequel, which comes bursting into British cinemas next week.
The hotly-anticipated follow-up to the UK's most successful comedy film of all time, 'The Inbetweeners 2' finds the incorrigible quartet visit Australia.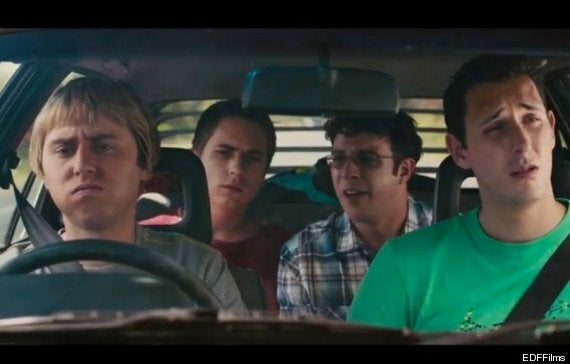 The clip finds the man-boys in deep discussion about whether a fish diet for dolphins is fair...
Simon Bird, James Buckley, Blake Harrison and Joe Thomas are joined by additional cast members Emily Berrington, Freddie Stroma and David Field.
The first film from the group took a stunning £45 million at the British box office in the summer of 2011, but Blake Harrison told HuffPostUK recently that he was confident the new film would be at least as well received as their previous outing.
"We know that we've got a hell of a lot fans very excited about it, so we take it very seriously," he said.
"There are a lot of people we could let down.
"We never expected to do another film, it's only the lovely pressure of fans to have it, there's such a market that really really want it, they're really going to want it be good.
"And I genuinely don't think we're going to let them down. There's a huge amount of goodwill out there."
The Inbetweeners 2 is in UK cinemas from next Wednesday 6 August. Watch the first trailer below.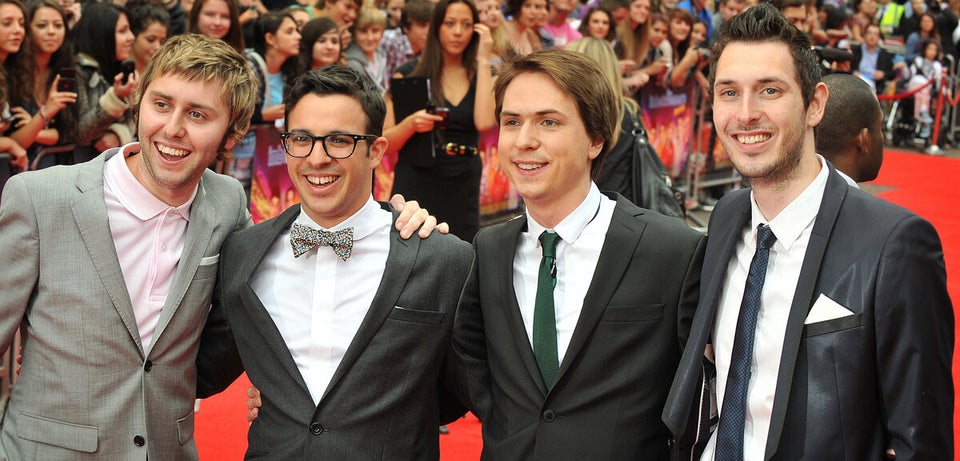 The Inbetweeners