World aviation chiefs have set up a "senior level" international task force to deal with the threat to passenger planes from ground-based weaponry following the downing of Malaysia Airlines flight MH17. And a high-level safety conference involving more than 190 nations is to take place under the auspices of the International Civil Aviation Organisation (ICAO).
Following a meeting of global aviation bodies at ICAO's Montreal headquarters today, ICAO's secretary general Raymond Benjamin said all the aviation bodies "strongly condemned the use of weapons against the civilian aircraft". He described the downing of MH17, with the loss of 298 lives including 10 Britons, as "unacceptable" and he sent the aviation world's "deepest condolences" to the families of the victims.
Stressing that aviation was still a safe form of travel, Mr Benjamin said that the MH17 disaster had "raised troubling concerns" in respect of civilian aircraft. He said the task force would be composed of state and aviation industry experts who would see how intelligence regarding the safety of planes could be effectively gathered and passed on to all those affected.
The safety conference he announced would take place in February 2015. Mr Benjamin also said that countries were being made aware of their responsibilities regarding risks involved in flying certain routes. There was a need for information and intelligence, he added. He said that all parties had agreed that ICAO had an important role to play in the post-MH17 aviation world.
It was essential that "the right information reaches the right people at the right time". Mr Benjamin said the gathering of information and intelligence in relation to the safe passage of civilian aircraft was "a highly complex and politically-sensitive area". Those who expected firm proposals to emerge from today's meeting will no doubt be disappointed, particularly as confusion as to just what does constitute a safe route to fly seems rife.
For example, since the MH17 disaster some airlines are carrying on flying over war-torn areas that other carriers shun. At the weekend, Malaysia Airlines commercial director Hugh Dunleavy said: "For too long, airlines have been shouldering the responsibility for making decisions about what constitutes a safe flight path, over areas in political turmoil around the world.
"We are not intelligence agencies but airlines, charged with carrying passengers in comfort between destinations." He went on: "Against the backdrop of increasingly volatile political situations around the world, such as Ukraine and Gaza, we as an industry must act now to create a system of approval that guarantees safe air passage for all commercial airlines."
The Dutch Safety Board (DSB) , which is in overall charge of the investigation into the MH17 crash, said its probe would include "an investigation into the decision-making process regarding flight paths and the risk assessment that was conducted when choosing to fly over eastern Ukraine".
It went on: "The board will not only look at past events but will also review the system in general in order to learn valuable lessons for the future."
Jim McAuslan, general secretary of British pilots' organisation Balpa, said: "It is reassuring that the UN aviation body and airlines accept that there is a problem with the lack of clear, uniform rules and information guiding pilots on when they should not fly over conflict areas. What we need now is action from the working group. The flawed current system allowed 298 innocent passengers, pilots and crew to become targets in a war and pilots want to see a solid and serious solution to stop this ever happening again."
He went on: "We will be asking the British Government to lead the way and urgently push for a safety-first approach that would protect British passengers whatever airline they are flying with and wherever they are travelling."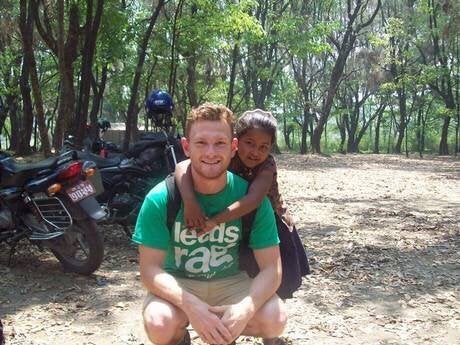 Victims of Air Malaysia Flight MH17 in Ukraine