In the past, he's been linked with some of the most famous women in the world - including Jennifer Aniston, Cameron Diaz and Naomi Campbell - so it seems only right that Gerard Butler would now be romancing… Lizzie Cundy.
Yes, seriously.
We're still reeling from the news that former 'Hollyoaks' actor Ricky Whittle is going out with Hollywood golden child Rumer Willis, and now it's been reported that Gerard Butler is dating the former WAG and TV personality.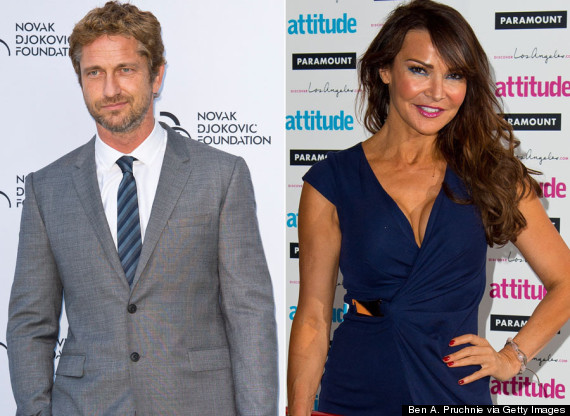 Gerard Butler and Lizzie Cundy
According to OK!, the two have been spotted canoodling at the Chiltern Firehouse (where else?) and are scheduling another private rendezvous, with a source saying: "Lizzie and Gerard have arranged to meet up at the Chiltern Firehouse… watch this space."
Lizzie and Gerard first hung out together at the London eatery earlier this month, with the star posting a photo of them, along with a number of other showbiz pals, on her Twitter page.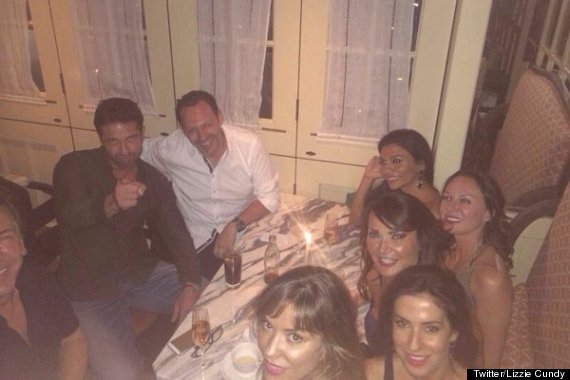 Lizzie and Gerard enjoy a night out at the Chiltern Firehouse
Well, we have to say we think Lizzie and Gerard are a perfect match and we imagine they have so much to talk about - what with him starring opposite Angelina Jolie, Hilary Swank and Pierce Brosnan over the course of his career, and her co-hosting the makeover series 'So Would You Dump Me Now?' on Wedding TV.
We're sure it won't be long before we're picking out a hat.
Lizzie was previously married to footballer Jason Cundy, who she divorced in 2012. Together they have two sons, Josh and James.
LIKE US ON FACEBOOK | FOLLOW US ON TWITTER