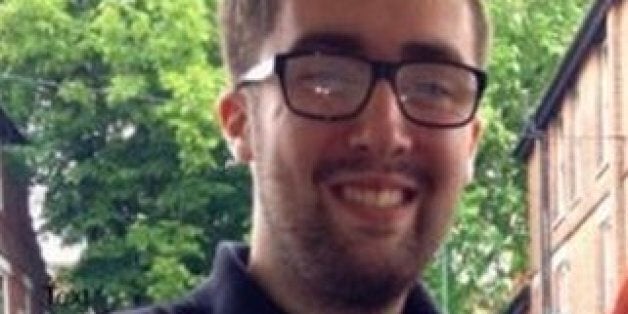 Fears are growing for the safety of a 20-year-old university student who went missing almost a week ago and who hasn't been heard from since.
Tom Nixon, a law student at Nottingham University, was last seen at around 1am on Thursday 23 July, when he said goodnight to his housemate after a night in spent playing Xbox games.
The alarm was only raised when Tom, who is originally from Wigan, didn't turn up to meet his girlfriend in Cheltenham on the same day at 10am.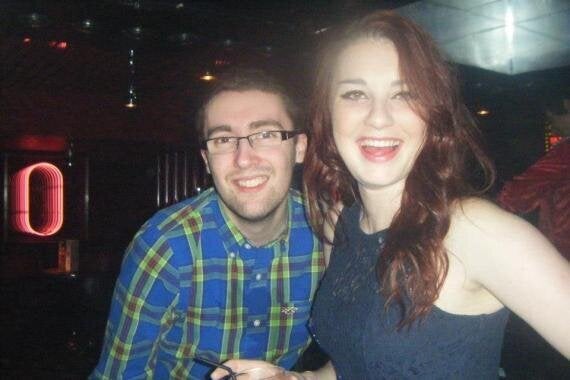 Tom pictured with close friend and housemate Hattie
Friend Tom Sokolyk told HuffPost UK: "Tom is a friendly, kind and generous person who would do anything for anyone. He has a great sense of humour, loves his music and is a really big fan of Newcastle United FC.
"We've done all we can to help find Tom, including creating a hashtag (#FindTom) to try and spread the word of Tom's disapearance. We've had tweets and retweets from Chris Stark, Sarah Millican, Davina McCall and many more."
Nottinghamshire Police Sgt Vanessa Wake said: "Tom is in his second year at university and is a very kind, sociable and described by his parents as caring and thoughtful. He is really proud of his roots and is a family man so they are extremely distressed and worried for his welfare as it is completely out of character for him to have gone missing.
"If you are reading this Tom, please let the police know you are safe. Your family are desperate to see you."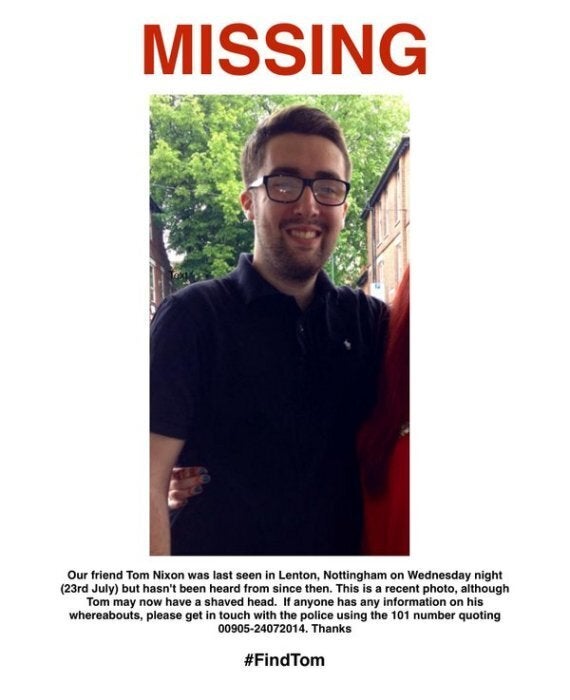 He is white, about 6ft tall and has dark hair, which is possibly shaved, and wears glasses. It is not known what he was wearing. He was last seen in the Elmsthorpe Avenue area of Lenton.
If anyone has any information, they can contact police on 101 and quoting 00905-24072014.
Popular in the Community