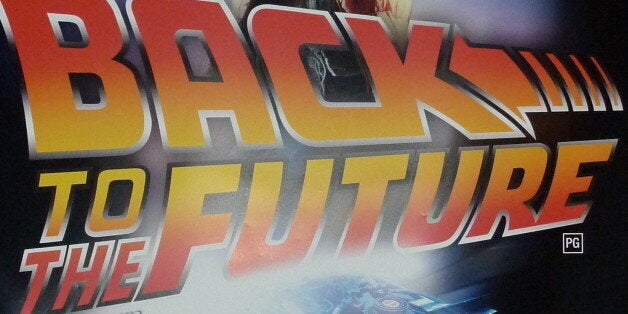 The founder of the much-anticipated Secret Cinema, who cancelled the first four events to the fury of ticketholders, has announced that the shows will begin tomorrow.
After leaving thousands of ticketholders disappointed, founder and director Fabien Riggall confirmed the shows were now able to open tomorrow.
"We are happy to announce that Secret Cinema Presents Back To The Future will go ahead, " he said.
"We are extremely sorry for the delayed communications of last week.
"We know we let our audience down and will do everything we can to make it up to them."
More than 60,000 tickets are said to have been sold, costing £53.50 for adults with family tickets at £140.
Fans who had tickets for performances between July 24 and 27 can now reschedule tickets or to get a full refund by contacting See Tickets.
Many fans said they had been left badly out of pocket because of travel and accommodation costs when the first show was cancelled last Thursday.
Ticketholders voiced their anger when event organisers failed to let them know the fate of the following day's show.
Instead, they left them waiting until an email was sent after 2.30pm - with many travellers from around the UK having already set off.
Secret Cinema has already staged dozens of lower profile events, but its presentation of Back To The Future - billed as recreating the setting for the 1985 hit movie starring Michael J Fox, with fans dressing up in 1950s period costumes and attending the Enchantment Under The Sea prom - captured the public imagination.
Organisers have still to offer an explanation for the cancellation but there have been suggestions that there was an issue with the location - close to the Olympic Stadium - yet to be passed for fire safety, although a spokeswoman for the event did not respond.
The Huffington Post was sent pictures of the Secret Cinema set at the time of the cancellation, and it seemed to be near completion, but the famous clock from the Hill Valley clocktower is clearly missing.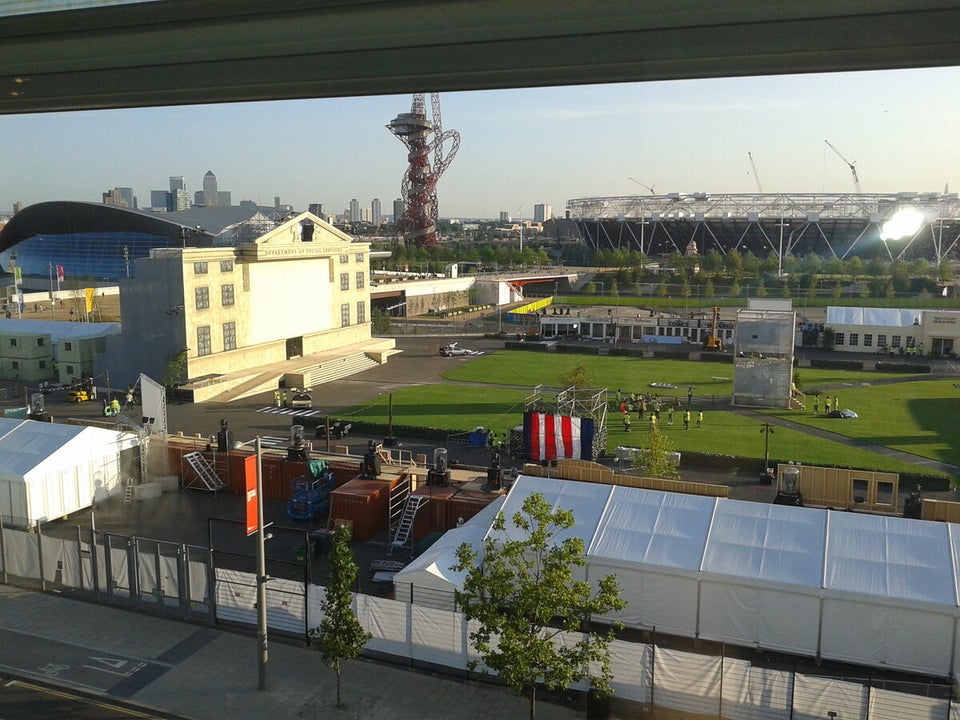 Secret Cinema
Photographs circulating online suggested the site was still under construction. A preview event was also cancelled.
Secret Cinema's Facebook page has been bombarded by angry messages, with many unhappy with the lack of feedback from the organisation.
Some said they had come from overseas and were unable to attend later performances, and a number demanded that they should be compensated for their outlay.
To compound the difficulties, visitors had been told to leave mobile devices at home before setting off to an agreed meeting point so they were unaware of the cancellation until they actually arrived.
Mr Riggall said at the time: "I am really sorry that this happened. We look to push the boundaries of what we can achieve in each production and this has been the most ambitious and complex production to date."