Alan Carr has spoken about his new show 'The Singer Takes It All', and explained that it will be a different experience to 'The X Factor'.
'The Singer Takes it All', which launches on Friday night (1 August), is a new take on the talent show format, allowing viewers to vote for their favourite singers live by using a free phone app.
If the hopefuls prove popular with voters, a conveyor belt that they will perform on will move them forward and they'll progress to the next stage of the competition. If not, they'll moved backwards and eventually fall off the end of the stage.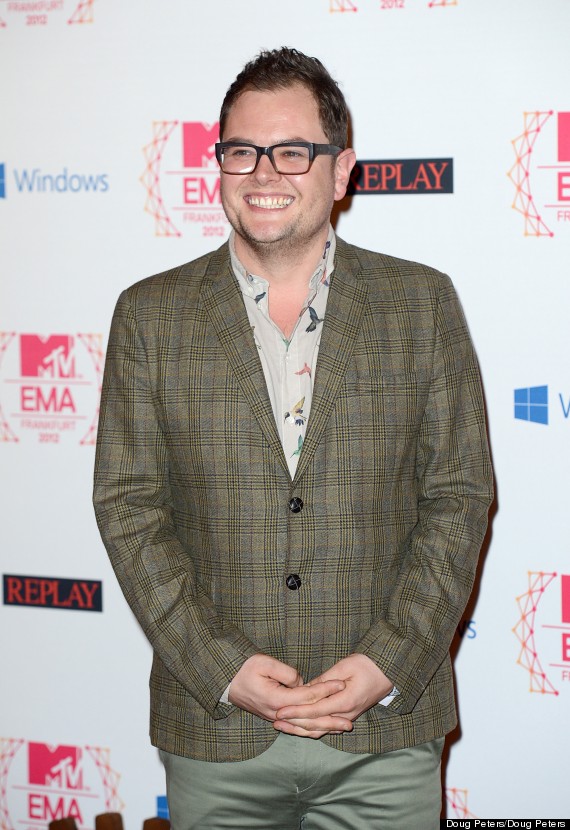 Alan Carr
Comparing his new show to 'The X Factor', which has seen a decline in viewing figures over the past few years, Alan told Digital Spy: "When I heard that it was interactive and there were no judges and it was just all the Great British public, I thought, 'Oh, that's good', because I've never been involved in anything groundbreaking before!
"I quite like the idea because sometimes with 'The X Factor' you get, 'I don't like you, I love you; you're a dark horse', all the sob stories - that sort of leaves me a bit cold.
"I'm sort of hoping it will have that 'Eurovision' feel - ooh, who's next, who's going to be next, do you know what I mean?
"You can't start going in a Peter Dickson voice, 'Five million records!' We're not promising anyone a record deal, it's just Friday night fun, have a glass of wine and watch it."
It's a busy time for the stand-up comedian and TV presenter; he's just wrapped up the twelfth series of his talk show 'Chatty Man', and in addition to 'The Singer Takes It All' he's gearing up to perform at V Festival next month.
'The Singer Takes It All' launches on Friday, 1 August at 9pm on Channel 4.
LIKE US ON FACEBOOK | FOLLOW US ON TWITTER