Three Britons, including two children, have been killed after their car suffered a devastating crash with a truck in Croatia, local police say.
The driver of the car, a 37-year-old man, was fatally injured along with the two youngsters in the incident in Slano, on a road popular with tourists heading for holidays on the Croatian coast, a force spokeswoman said.
A woman and a third child are being treated in the city's hospital after the crash, where their condition has been described as critical.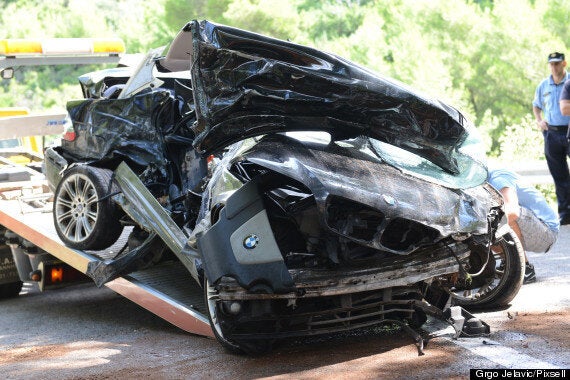 Three members of a British family of five have died
The police spokeswoman confirmed that they were all British nationals in a car with UK number plates.
The driver of the truck, a 46-year-old from Dubrovnik, was uninjured.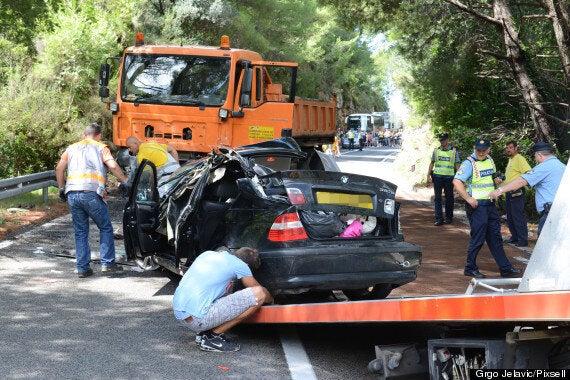 The crash left two children and their father dead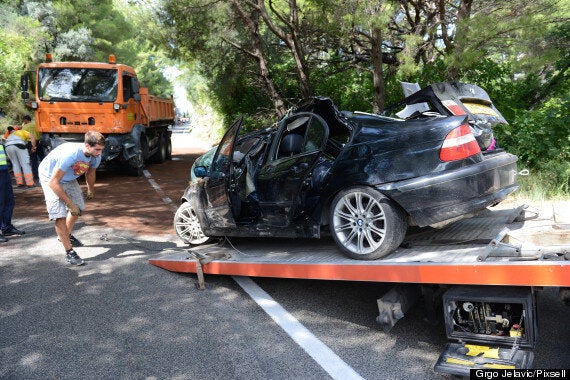 The crash happened on the Adriatic coast road on the way to Dubrovnik
A spokesman for the Foreign Office said: "We are aware of an incident in Dubrovnik, Croatia and we are in contact with the local authorities.
"We stand ready to provide consular assistance."
Pictures from the crash site on the D-8 road on the Dubrovnik Riviera in the south of Croatia show a badly damaged black BMW and a large orange flatbed truck in a narrow stretch of highway.
Police said the road has been closed while the investigation takes place.
Around 400,000 British nationals visit Croatia every year, according to travel association Abta.
Related