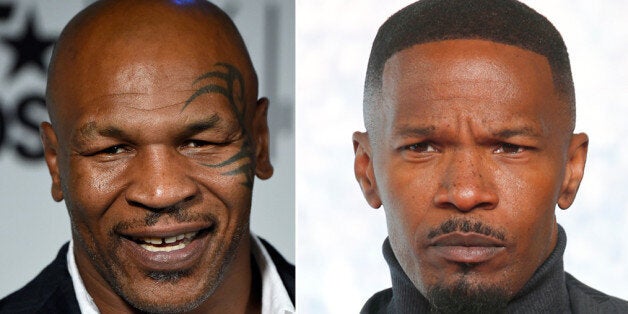 Jamie Foxx will play Mike Tyson in what promises to be an eventful biopic of the former World Heavyweight Champion of the World.
Terence Winter (The Wolf Of Wall Street, Boardwalk Empire, The Sopranos) is writing the screenplay for the as-yet untitled project, which Foxx's manager Rick Yorn is overseeing.
Tyson was the Undisputed Heavyweight Champion of the World by the time he was 21 yet his career was laden with controversy. In March 1992, he received a six-year conviction for the rape of an 18-year-old and in 1997 he bit off Evander Holyfield's ear in a fight dubbed "The Sound and the Fury".
Michael Jai White, best known as the gangster killed by the Joker in The Dark Knight, portrayed Tyson in 1995's made-for-TV Tyson.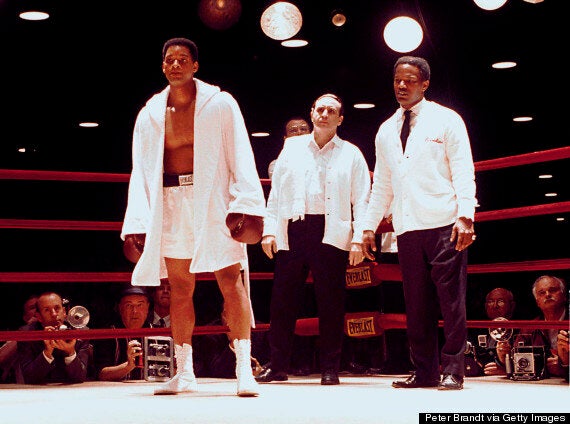 Foxx (right) alongside Will Smith's Muhammad Ali in 2001's Ali
Foxx has featured in sports films Any Given Sunday (1999) Ali (2001) and won the Academy Award for Best Actor for his portrayal of Ray Charles in 2004's Ray.
Tyson has cameoed as himself in the Scary Movie films, Rocky Balboa, The Hangover and Grudge Match.