Usain Bolt said it was "nonsense" he had called the Commonwealth Games "a bit shit" and accused a journalist of "creating lies to make headlines".
Well today the Times, who stood by their story despite attempts to dismiss it on Wednesday, have released the transcript of Bolt's exchange with journalist Katie Gibbs...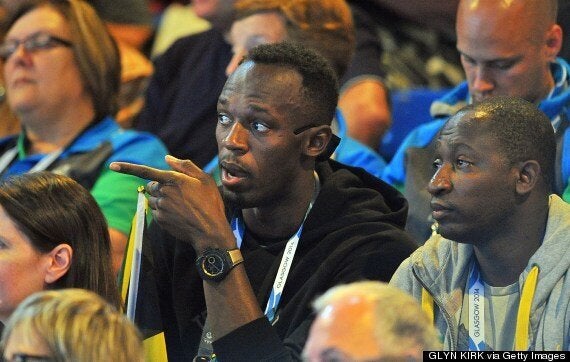 Bolt told the Times he was not enjoying the Commonwealth Games
Katie Gibbons: Hi Usain, I'm Katie Gibbons, a reporter from The Times. Nice to meet you.
KG: So are you enjoying the games? Are you having fun?
UB: I'm just not... it's a bit shit. (Shrugs, looks up to grey sky).
UB: I've only been here two days.
KG: Is it like the Olympics?
UB: Nah. Olympics were better.
KG: Where are you off to now?
Related