Luisa Zissman appears to have cast doubt on former 'Big Brother' housemate Kimberly's ectopic pregnancy.
The 'Big Brother's Bit On The Side' presenter has posted a tweet which calls into question Kimberly's timeline of events.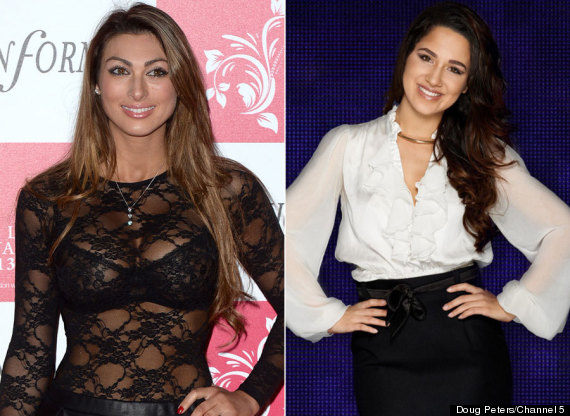 Luisa and Kimberly
Luisa's tweet reads: "It takes 3 weeks for an eptopic pregnancy to show, was it 3 weeks from when Kim first sexy time with Steven to when she left??" [sic]
She then followed the post with two more, stating she hopes Kimberly recovers.
Anyway horrible thing to happen my friend suffered terribly with one. So hope she is ok... X

— Luisa Zissman (@TheLuluLife) August 1, 2014
@DrFunkeB apparently had a eptopic pregnancy - thought they take min. 3 weeks 2 show. Which doesn't calculate, but terrible thing 2 happen!

— Luisa Zissman (@TheLuluLife) August 1, 2014
After enjoying some x-rated action with fellow housemate Steven, Kimberly was forced to leave 'BB' early in July when mystery pains and illness needed medical attention.
Despite initially denying that she was pregnant - and even joking about it on the 'BB' spin-off show - Kimberly later revealed that an ectopic pregnancy was the cause of her health problems.
"In the past 24 hours I've had a diagnosis from the doctor and he's sure that I have had an ectopic pregnancy," she said. "That's why I had so much pain in my pelvic area which I thought was an infection.
"The doctor said that with the time frame it was definitely Steven's."
LIKE US ON FACEBOOK | FOLLOW US ON TWITTER