An 11-year-old boy has lost his hand after he tried to pet a tiger through the bars at a zoo.
The incident occurred at Brazil's Cascavel Zoo on Wednesday, Globo reports.
The boy and his three-year-old brother were lifted over the security barrier at the tiger's enclosure by their father so they could touch the animals.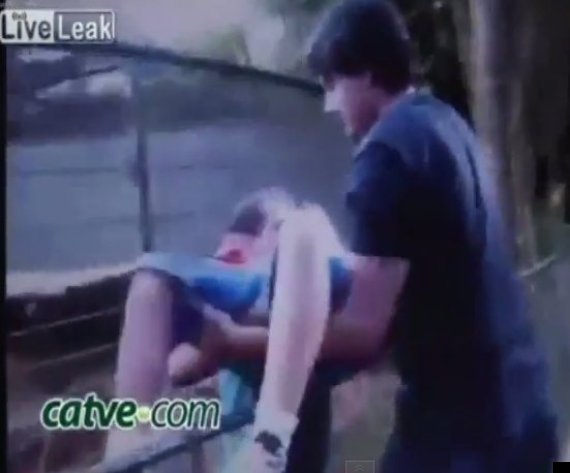 The stricken boy is lifted over the barriers after the attack
The Mail Online quotes witness Ricardo Espindola as saying: "He was giving the tiger pieces of food, meat and stroking it.
"I finished looking at the animals, left, then heard screams."
Footage of the aftermath of was posted to LiveLeak, which cites witnesses claiming to have heard the boy crying: "I'm going to die, I do not feel my arm."
The video shows him being lifted over the barrier, his mutilated limb dangling limply from his body.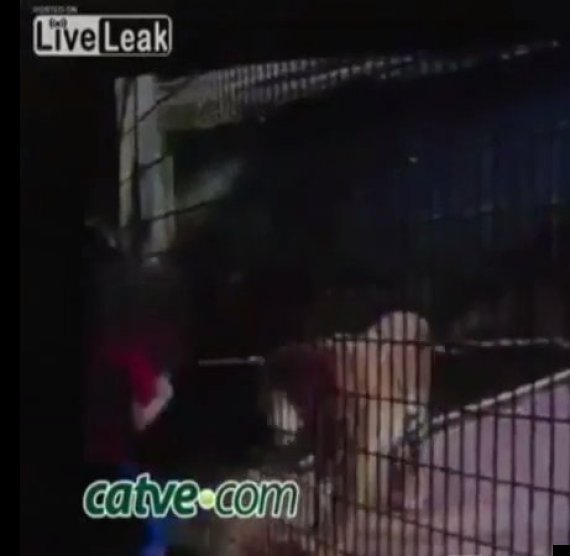 He was seen trying to feed the big cat earlier
He is then laid on the grass while first aiders surround him. The boy remains conscious as he is tended to, moving his legs.
Sky News reports the boy was rushed to hospital where he underwent several operations, including the amputation of his hand.
He remains in intensive care.
Zoo director Lauri Dallagnol told Globo the guard who is usually present at the enclosure was doing rounds elsewhere in the zoo when the accident occurred.