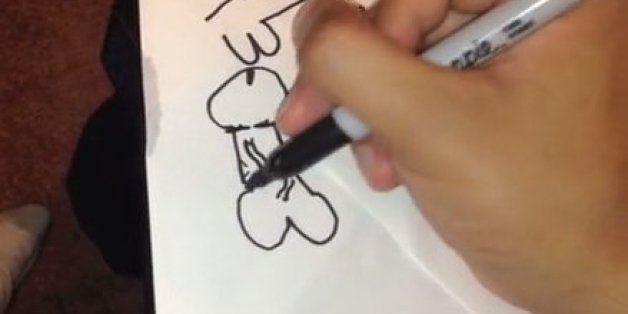 Kickstarter
The Kickstarter phenomenon which once promised a bright new future of crowd-funded businesses and ideas appears to now be in full-on parody mode.
After the exhausting Potato Salad saga (which raised $40k to make a man lunch), comes a new project, by one Alex Wong, to gather funds to produce… the biggest drawing of a penis in the world.
The 'World's Biggest Dick Drawing' Kickstarter - aka 'Dickstarter' - has already met its goal four times over with $436 in funding, from 32 backers.
The author of the project writes:
"I want to make the world's biggest dick drawing. With your help, I will be able to create a wonderful (and long) drawing of the male anatomy. This is both a personal project rooted in my childhood dreams, as well as a collaborate project to spread awareness and understanding of our bodies."
For a pledge of $1 you get to add an inch to the drawing. For various other amounts you can add other details to the anatomical sketch, or receive a T-shirt with the slogan written in edifyingly large type.
And if you pledge $200? Then you get this:
"The Foresaken: Add a foreskin to the head of the World's Biggest Dick Drawing! (Very rare and exclusive to one pledge) ***One of a kind "Foresaken" Dickstarter shirt included***"
How could you resist?
The project has 20 days left to run, by which time it won't be funny any more, obviously, if it ever was.