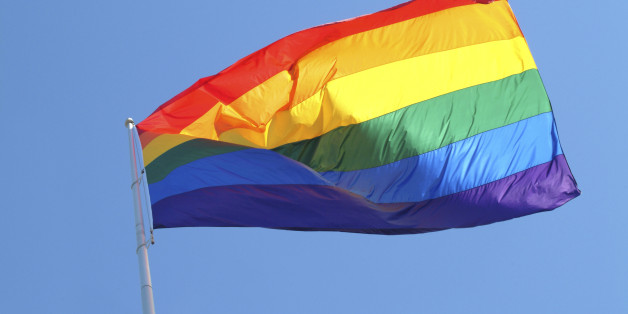 Nelson Hancock via Getty Images
A survey designed to disprove that gay sex is fuelled by a culture of drink and drugs has instead uncovered "upsetting" trends within the gay and bisexual community.
A leading gay magazine set out to discredit reports that gay mens' "party lifestyles" involve taking a lot of drugs.
But the report by the Gay Times (GT), who surveyed 1,000 readers aged 18 to 74 online, instead found that three-quarters of gay and bisexual men have used drugs recreationally.
GT editor Darren Scott said the survey came about because the publication was "bemused" by the amount of news stories in the mainstream media about gay and bisexual men and drugs.
"It seemed, to me at least, that this had become an accepted misconception of gay lifestyle with little fact to back it up," he said.
Earlier this year so-called "chem-sex parties" were flagged as a "public health priority" by an EU drugs agency.
The orgies, which are said to frequently see men have sex without condoms and with multiple partners, have primarily been identified in London, the European Monitoring Centre for Drugs and Drug Addiction (EMCDDA) said in May.
Mr Scott's team set out to investigate whether or not this trend was actually a real thing.
In response to questions on drugs, 76% of those surveyed by the magazine replied they had used them recreationally while 31% said they spent between £100 and £300 on average every month on illegal substances.
The research suggests over half of gay and bisexual men had tried cannabis and poppers, over a third had taken cocaine and ecstasy and 11% had tried crystal meth.
When those in the survey were asked if recreational drugs would make them more likely to have sex with a stranger, 60% said it would. The report also revealed that some 10% of those questioned in the survey did not know their HIV status.
Experts said the survey revealed a "concerning" new trend of gay men turning to harder substances like mephedrone, G and crystal meth - the three drugs most commonly linked to 'chem sex'.
Britain's leading HIV and AIDS charity said the results highlight "just how complex the situation is."
"While more than three quarters of respondents said they'd used drugs, there's a big difference between poppers - 50% - and crystal meth -10%," Justin Harbottle, of the Terrence Higgins Trust, told the magazine.
The research also found gay men are more likely to take part in risky sexual behaviour, including unprotected sex, if they have drank alcohol, rather than taken drugs.
Almost half of gay men (49%) frequently have sex while drunk, the GT poll showed, while 54% of gay and bisexual men questioned said they had had sex without a condom while under the influence of alcohol.
The results also showed 62% of those asked thought alcohol would make them more likely to have group sex, while 73% have had sex with a stranger while inebriated.
Mr Scott called the results if the survey "fascinating," but also "sometimes upsetting."
"We set out to ask our readers to be as frank as possible about their lifestyle choices so that, at last, there would be some facts to either backup or debunk the many notions that are frequently alluded to," he said.
"What we found was fascinating, and sometimes upsetting, but if just one person now takes extra care when mixing sex with addictive substances in future, then we know we've done something right."
The findings come a week after a separate survey found gay or bisexual men were more likely to take drugs compared to straight men.
The Crime Survey for England and Wales looked into how many adults had taken illicit drugs in the past year.
The figures suggest a third of gay or bisexual men had used drugs, compared with 23% of gay or bisexual women and 11% of heterosexual men.