Nothing is more invigorating or tantalising for your tastebuds than a refreshing and delicious salsa dish or guacamole dip, which is why we're always on the hunt for new recipes that re-invent these traditional Mexican staples.
This is especially true in the summer months when we're craving light meals that are bursting with flavour (but don't leave us feeling overly full and heavy).
The perfect mix of tangy and spicy flavours, with a refreshing burst of citrus, salsa is a dip, a sauce and can stand on its own as a salad. Healthy and packed full of your favourite fruits and herbs, a delicious salsa not only peps up basic dishes with much-needed flavour, it can take something distinctly bland and make it fabulous.
Likewise with guacamole: whether you crave it chunky or smooth, the irresistible combination of avocados, spices and sour cream is exactly the zingy and fresh snack to bring out at summer parties (perfect with tortillas, pitta bread and vegetables) or as a starter at a dinner party. It's also a great accompaniment to your favourite Mexican dishes like fajitas and tacos, perfectly balancing out the spice and complementing all those zesty flavours.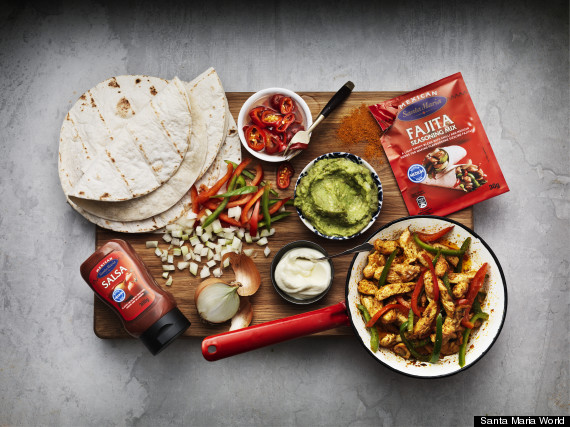 Always on the lookout for ways to spice up your traditional Mexican dishes? You'll love these fabulous recipe ideas from Santa Maria , which offer a twist on the classics with new flavours (ever tried pineapple salsa?) that mix sweet and spicy and can be served with fish, meat or as dunked on your favourite bread or tortillas.
What's more, with Santa Maria's ready-made spices and seasonings, creating these delicious recipes has never been easier - all it takes is your favourite ingredients and a few simple steps.
SEE ALSO:
Check out these three tasty recipes from Santa Maria below and don't forget to click on our gallery for more delicious dip ideas and recipes.
Guacamole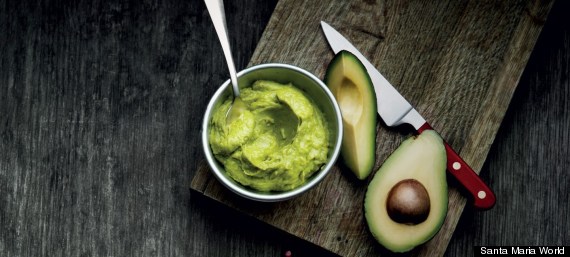 A tasty snack or a side dish with any Mexican food.
Serves 4 portions
Ingredients
2 ripe avocados
1 packet Santa Maria Guacamole Dip Seasoning Mix
100ml sour cream
Method
1. Mash the avocados and stir in the Guacamole Dip Seasoning Mix and sour cream.
2. Place somewhere cool for about 10 minutes.
3. Serve with tortilla chips, tacos or tortillas.
Pineapple Salsa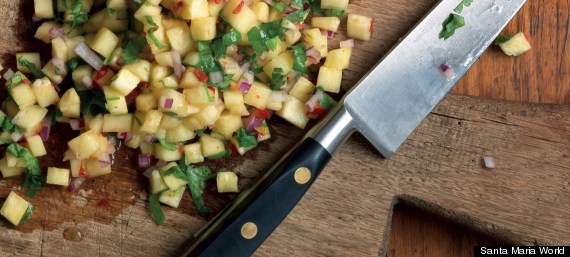 Fresh salsas are so wonderfully versatile and varied that once you start experimenting it can be hard to stop. For this one, choose a really ripe pineapple; enjoy the zing of the lime and the subtle combination of the fresh mint and coriander. Add as many jalapeños as you dare. Serve with simple grilled fish or meat.
Serves 4 portions
Ingredients
300 g fresh pineapple, peeled, cored & finely diced
1 red onion, finely chopped
2 tbsp fresh coriander, finely chopped
2 tbsp fresh mint, finely chopped
1 lime, grated zest and juice
1 tbsp Santa Maria Red Jalapeños, finely chopped
Method
1. Mix together the pineapple, onion, herbs, lime and jalapeños and season to taste.
2. Serve chilled.
Melon Salsa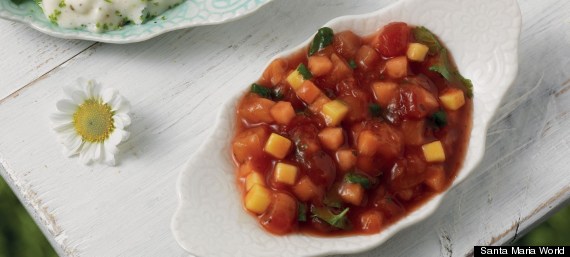 A sweet, refreshing salsa with a kick. Great with Mexican and grilled dishes.
Serves 4 portions
Ingredients
1 jar Santa Maria Pineapple Salsa
100 g melon or mango, finely diced
1 tbsp fresh coriander, chopped
Method
1. Mix all of the salsa ingredients together.
2. Place somewhere cool for a few minutes before serving.