Contrary to what you may have heard, not all chillies are created equal. From scotch bonnet to jalapeño, chillies come in all different colours, shapes and sizes, as well as a variety of flavours and textures: mild, crunchy, hot, dried and sweet. As for which one is the tastiest, we think it all comes down to personal choice - and whether you like to spice things up in the kitchen or not.
First things first: jalapeños aren't all hot, hot, hot (as a general rule, larger chillies tend to be milder while smaller ones pack more heat). Mild and sweet, yellow jalapeños add crunchiness to any salad or dish, as well as a pop of colour, without much heat. For something a bit spicier, try not-yet-matured green jalapeños or ripe red jalapeños for a tasty mix of sweetness and spice.
Other chilli varieties to start integrating into your kitchen repertoire for exciting new flavours and lots of colour? Slender green and red New Mexico chillies (also called Anaheim chillies) are a great choice for something mild, while habanero and scotch bonnet chillies, which resemble a Tam o'Shanter hat, are ideal for adding some daring heat to your cuisine and are known for their fruity, citrusy flavour.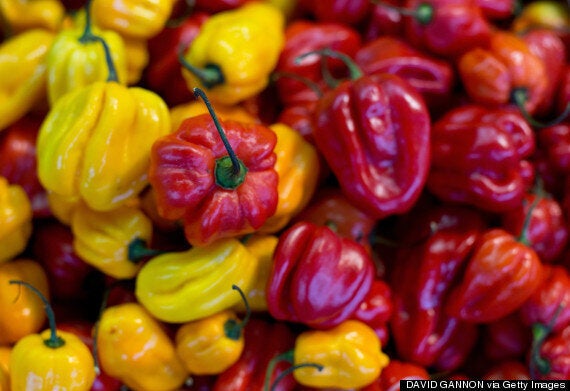 Packed with capsaicin, which is purported to have myriad health benefits from pain relief to cancer prevention, integrating chillies into your cooking is healthy and easy, whether you're looking to add them in as a seasoning, sauce or topping.
Chillies are a staple in a variety of cuisines from Mexican to Asian, and also punch up everyday dishes like fish, chicken, meat, pizza and salad. You can also try adding chilli to your desserts for an unexpected twist on your favourite chocolate treats.
One thing to remember: the spiciest part of a chilli is the membrane with the seeds, so remove that with a knife or teaspoon before slicing your chilli (unless your dish requires the extra heat factor).
Looking for a tasty, easy-to-make recipe to integrate into your weekly meal schedule?
This classic take on Chilli Con Carne with beans and chipotle is filling, flavourful and a hit with all ages. It contains yellow chillies for a splash of colour and crunchiness without the spice. Thanks to Santa Maria World's pre-packaged yellow peppers, seasoning sauce and tortillas, it will be on your dinner table in three easy steps.
Chilli Con Carne with Sweet Pepper & Herb Seasoning Sauce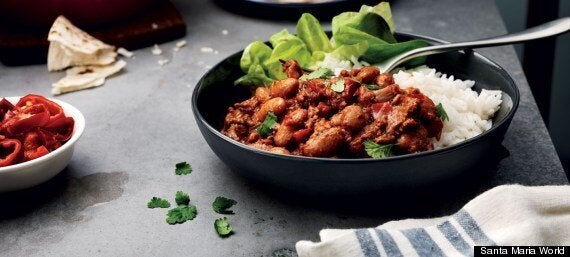 A smoky, rich and hearty chilli with chipotle and beans.
1. Heat a frying pan with oil and fry minced beef until lightly browned. Sprinkle the season over the meat and stir it in.
2. Empty the contents of the jar into the pan with the meat. Add 100 ml of water in the jar, shake and pour into the chilli con carne. Bring to boil and simmer for 5-10 minutes.
3. Serve with rice or soft flour tortillas topped with yellow chillies.
Click through our gallery below to get to know your chillies, from scotch bonnet to jalapeño (and many more tasty varieties)...